UTech Lab online workshops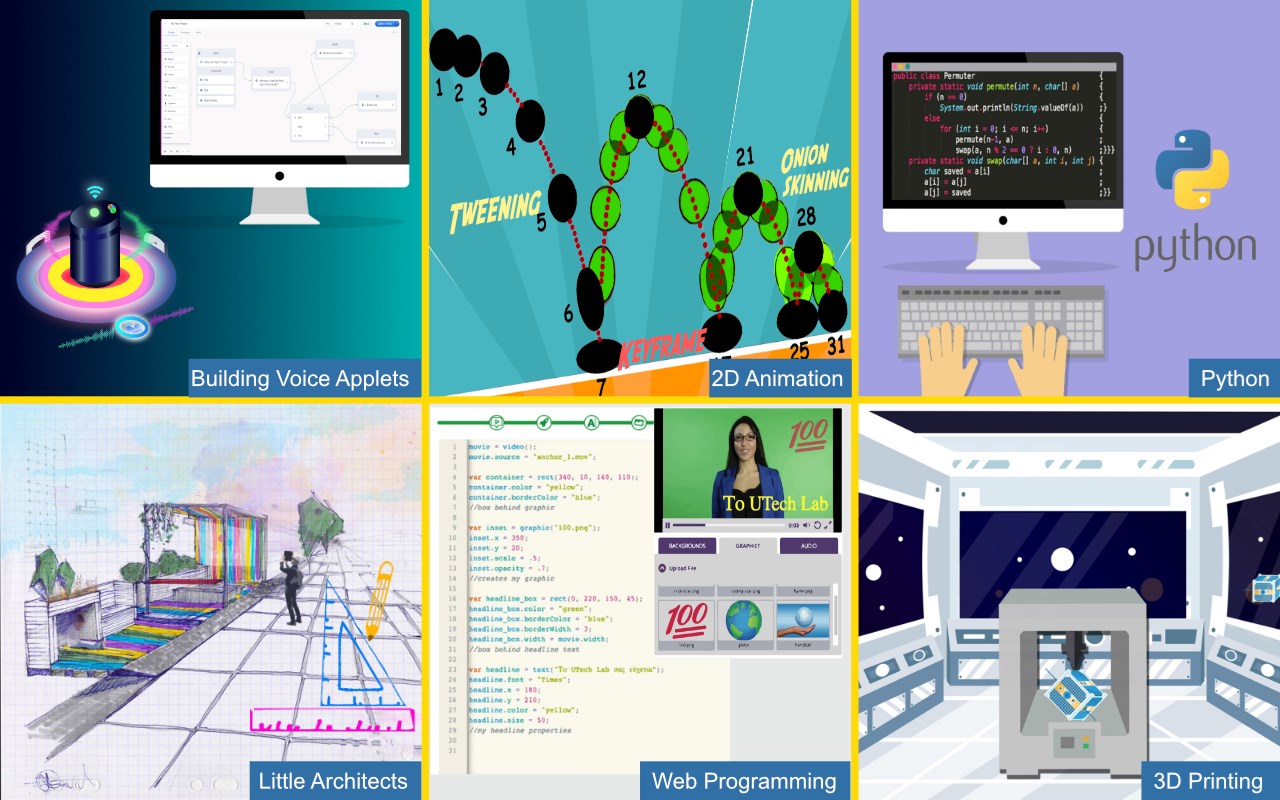 UTech Lab offers the opportunity to its young audience aged 12-15 to actively participate in selected online workshops. Wherever you are in Greece, you can participate! The only requirement is to have a computer and an internet connection. Τhe workshops are implemented by the UTech Lab staff.
The workshops have limited attendance in order to be able to monitor and interact with each child's work with the use of screen sharing. All workshops are offered free of charge and in the Greek language only. The workshops are conducted via the Webex online platform. For reservations, call 210 9469 662 or 210 9469 663, daily from 10:00 am to 15:00 pm.