Alarm system using Arduino
Online programming workshop | Ages: 13-18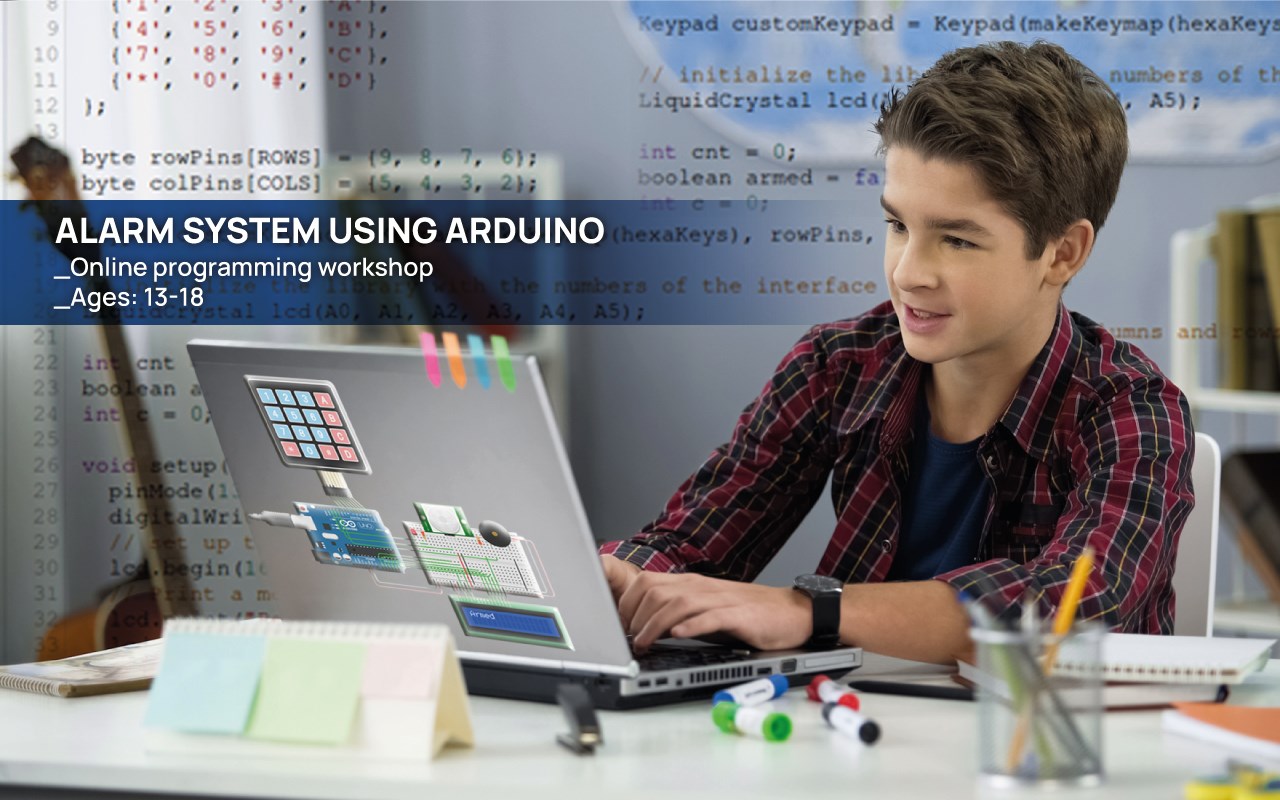 Reservation
Required, call 210 9469620, 210 9469683, 210 9469662 or 210 9469663, Monday to Friday, 9:30 ‒ 16:30
Age of participants
13-18 years old
Duration
90 minutes (each)
Maximum number of participants
10 people
Build and program your own Arduino-based alarm system
Ever wondered how a fully automated alarm system works? Join us online and learn how you can build your own alarm system for home. Learn how to build the necessary electronic circuits, use sensors and program the central alarm control unit, which is based on the open Arduino automation development platform. But be careful! It's not that easy. You will need to write code in a higher programming language known as C ++. Want to know more about this?
Book now the new series of 4 online workshops organized by the Science and get answers to all your questions.
Participation in the workshop does not require possession of the Arduino board or any otherwise necessary electronic components. The construction of the circuits and the programming of the Arduino are carried out in a special online simulation environment. Only one computer with internet connection is required.
To reserve your spot call 2109469620 or 2109469683, Monday to Friday 9:30-16:30. After confirming the reservation, we will send you a link and relevant instructions to enter the workshop directly.
The workshops are conducted through the Microsoft Teams online platform.