Series of four workshops (Available only in Greek) Ages: 11-15 years old (6th grade Elementary -3rd grade Gymnasium)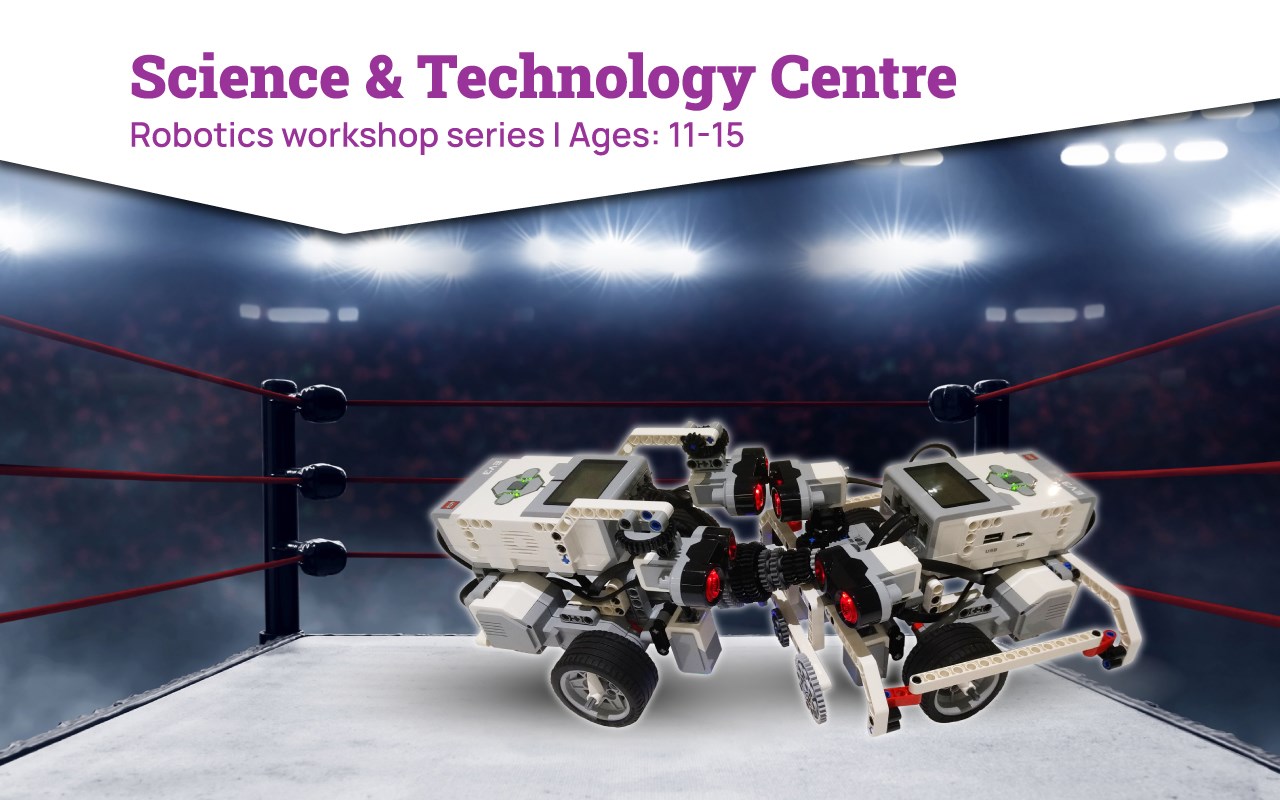 Reservation
Required, please call 210-9469641 from Monday to Friday 9:30- 16:30
Age of participants
11-15
Duration
2 hours (each). Total: 8 hours
Maximum number od participants
10 people
Ticket prices
6 € each. Total: 24 €
Two robot-fighters are at arms with each other. Only one of them can survive…
In this series of workshops, students create their own battle robot (battlebot) which is destined for greatness. Participants are split in groups and explore the basic parts of which a robot is comprised, as they familiarise themselves with the workshop area. They then design and built their unique battlebot, patiently waiting to come to life…
Students are then introduced to visual programming based on blocks and they apply their newly acquired knowledge in order to equip their robot accordingly, by creating the strongest robot of all.
It is now time to test all battlebots, and the battle begins! 
They explore the secrets of robotics and its applications through the Lego Mindstrorms EV3 platform, by challenging themselves to design, create, and program the most powerful robot that can prevail…
Reservation is required at 210 9469641, Monday to Friday, 9:30 - 16:30, as well as completing the application form/formal declaration and sending it to logistics@eef.edu.gr.