Christmas constellations!
Online science workshop | Ages: 6-12 years old (1st-6th grade Elementary)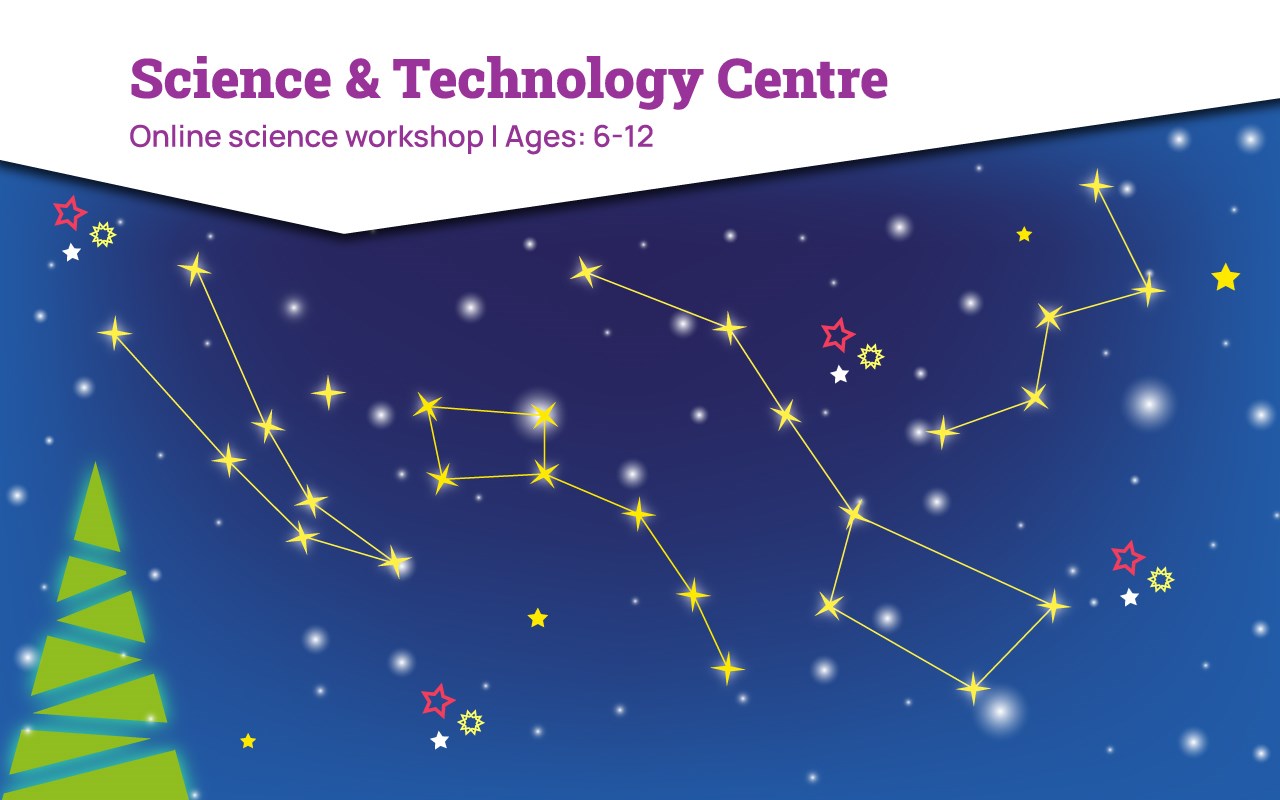 Age of participants
Addressed exclusively at kids aged 6-12 years old 6 (1st-6th grade Elementary)
Maximum number of participants
10 people
Reservation
Required, call 210 9469641, Monday to Friday, 9:30-16:30
Discover the shining stars of the Christmas sky!
What is a constellation? What do the shining stars formations mean? Can I project a constellation on a wall in my room? How can I decorate a Christmas ball with constellations and galaxies? In this online workshop we study and project constellations!
Using simple materials, we will make a constellation projector and decorate our Christmas balls with constellations and galaxies! Children will become acquainted with basic principles of Astronomy in a fun way!
Get the necessary materials, download and print the necessary file here, prepare your working space and let's view Christmas constellations.
You'll need:
1 toilet paper roll (without paper)
1 glue stick
1 liquid craft glue
1 green and 1 red marker (optional)
1 permanent black marker
1 correcting fluid
1 pair of scissors
1 ruler
1 pencil
1 piece of red or green cardboard
1 white sheet of paper
1 pin
1 plastic rubber band
Flashlight from a mobile phone
2 one-colored Christmas balls
Silver and gold glitter
Only one computer with internet connection is required to participate in the workshop.
Reservation is required at 210 9469641, Monday to Friday, 9:30-16:30, as well as completing the application form/formal declaration and sending it to logistics@eef.edu.gr.
After confirming the reservation, you will receive an email with the link and the relevant instructions for direct connection to the workshop. The workshops are conducted through the Microsoft Teams online platform.
Adult supervision is required.