Robotics Workshop | Ages: 6-9 (1st-3rd grade Elementary)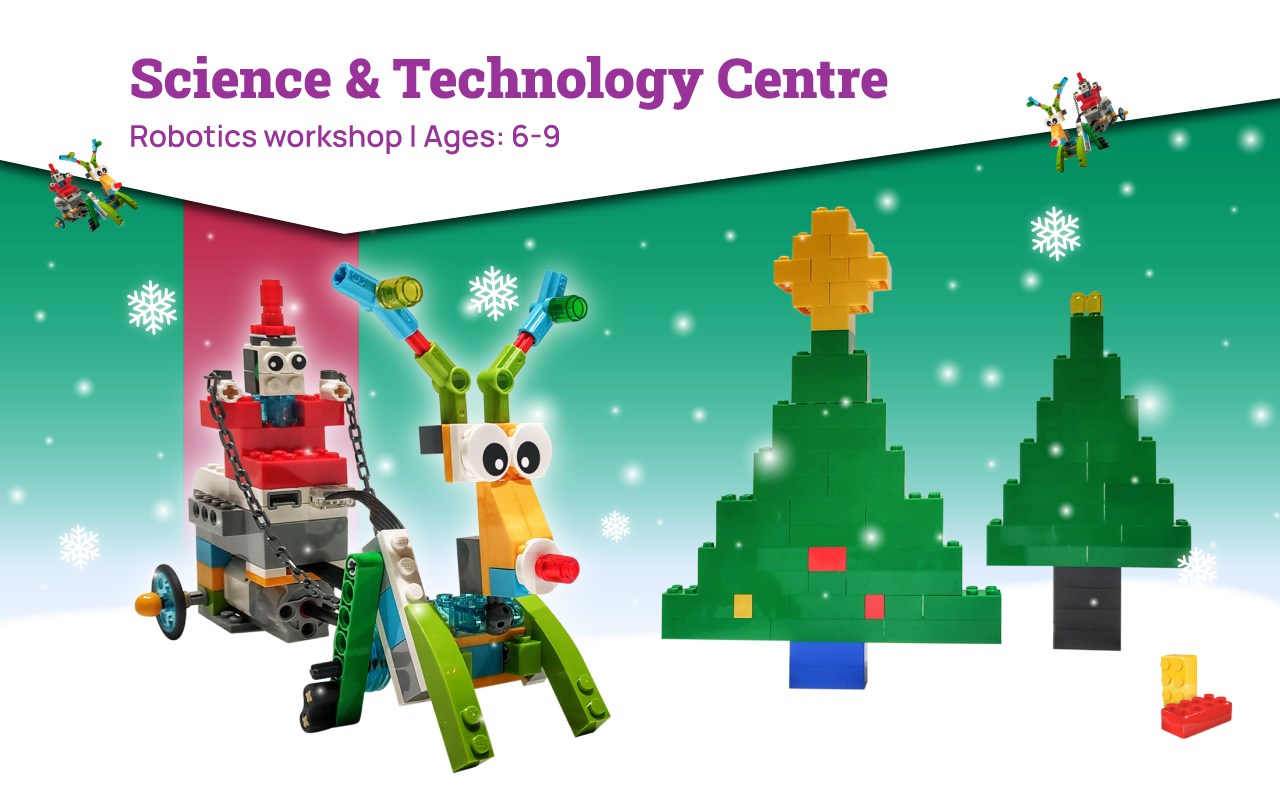 Reservation
Required, call 210 9469641, Monday to Friday, 9:30-16:30
Ticket prices
Regular: 8 €
Reduced: 6 €
(children, students, enlisted individuals, members of large families, individuals over the age of 65, unemployed individuals)
Groups (20+): 6 €
Age of participants
6-9 years old
Maximum number of participants
7 people
Build and program Santa and his reindeer
The pandemic this year makes Santa's job harder. To make safer the transportation of gifts to everyone, Santa needs help from our little friends.
Every kid in this workshop will build a Santa Claus with his reindeer, and then will program the gift transportation! Can you transport the presents to every Christmas tree, on time, without dropping them? 
More about ticket prices here. 
Reservation is required at 210 9469641, Monday to Friday, 9:30-16:30, as well as completing the application form/formal declaration and sending it to logistics@eef.edu.gr.