The trireme and the battle of Salamina in the 21st century!
A special programme for schools featuring VR experiences and more…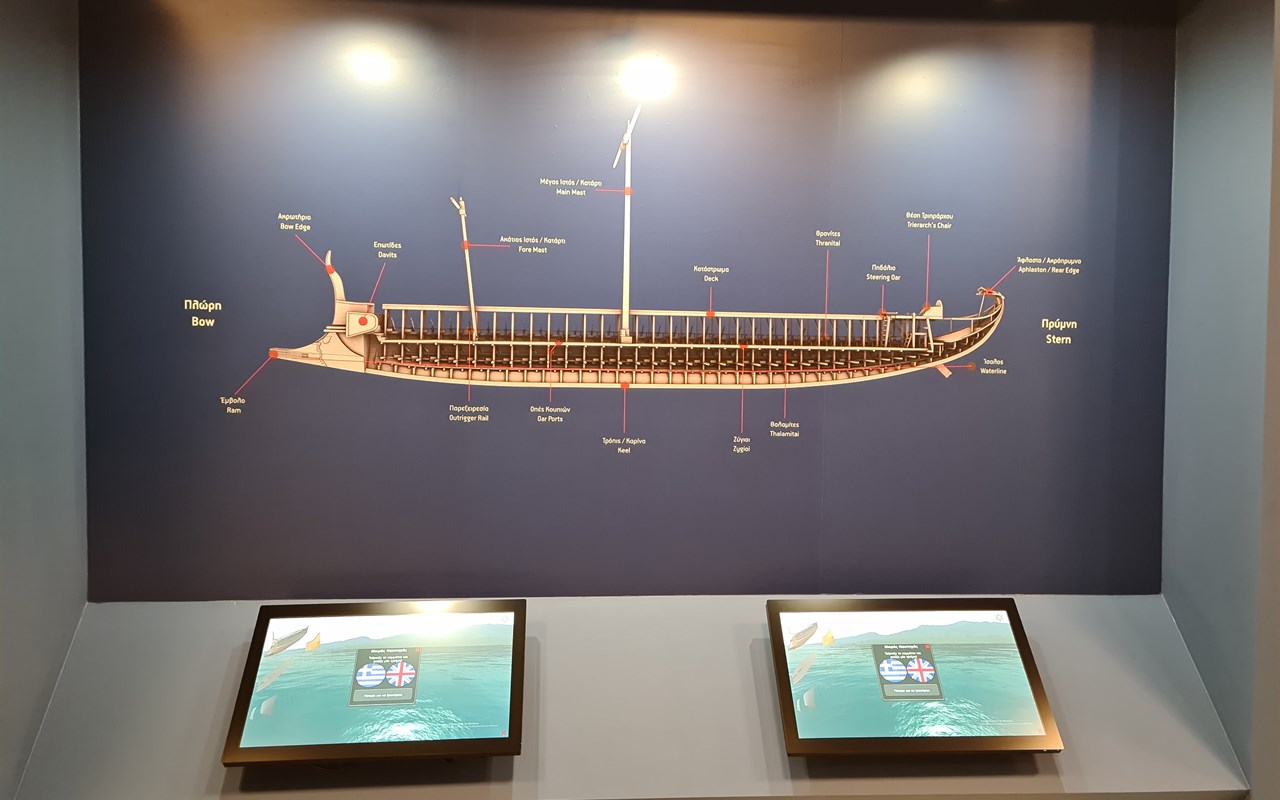 Registration
To register call 210 9469 641 from Monday to Friday 9:30- 16:30
Maximum number of participants
12 students
Programme implementation
e-navs
The NAVS Project invites its young friends to a spectacular visit to the battle of Salamis and the ancient trireme and promises to deliver a unique VR experience that will help them see history from a fresh perspective. 
This programme aims to offer pupils the chance to see history from a fresh perspective. Starting from the trireme, the most powerful warship of ancient times, the tour will guide students through ancient Athens, the Persian Wars, and the Battle of Salamis. It will also prompt them to reflect on the nature of history: how we know what we know about the past?
New technologies and simple activities stimulate students' curiosity, ingenuity and creativity. Pupils can use our VR equipment* to go on a trireme walkthrough and watch some snapshots of the battle of Salamis up close. The session also includes games (touch screen), hands-on tasks (handling of model, blackboard chalk drawing) and solving puzzles (arithmetic calculations for oars and rowers). The content is developed according to experiential learning principles.
*Age restrictions apply – Recommended use 13 years and older according to terms of proper use