Discovering the Planetarium shows in the EF library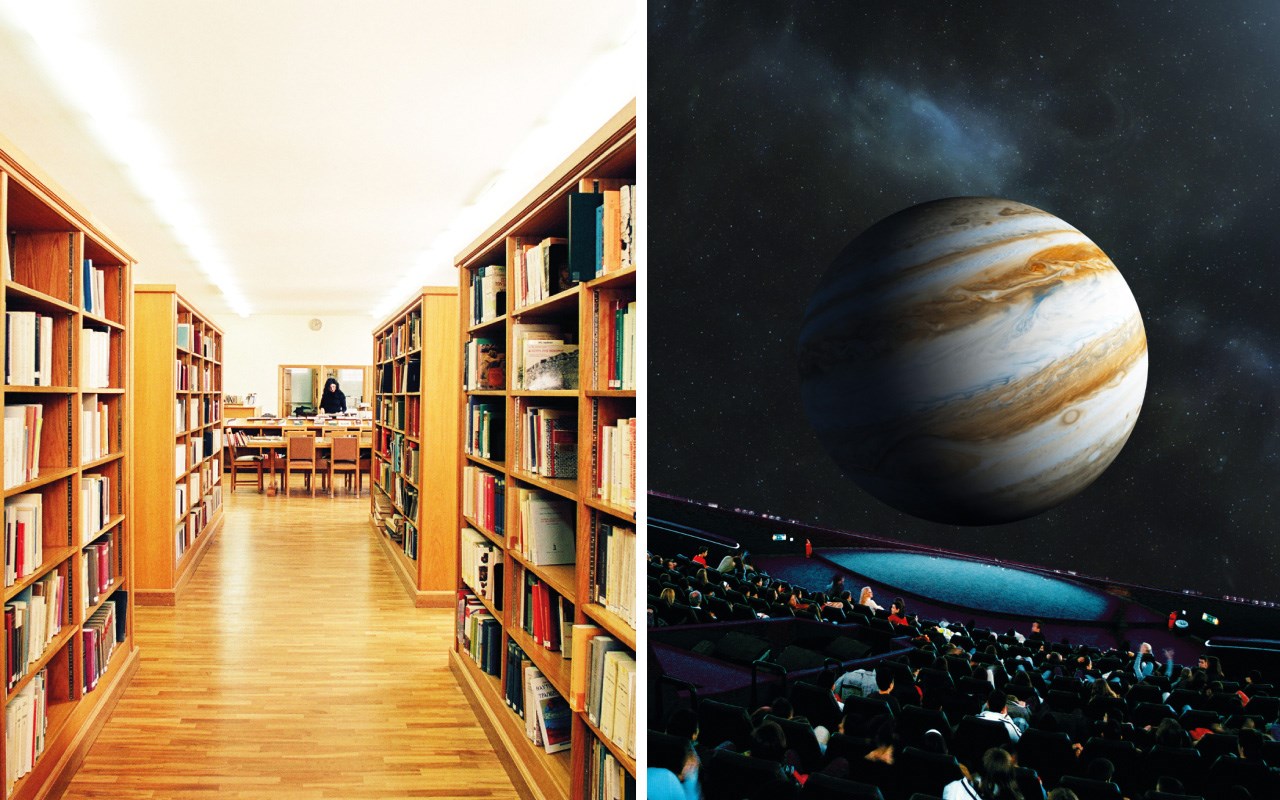 This educational program helps students to better understand the planetarium show " Space Storms and the Polar Aurora". Before watching the show, students explore in the library selected topics related to the content of the show.

Their search is triggered by thought-provoking questions such as: "What causes the Aurora Borealis", "What is the solar activity?", "What are the sunspots, the coronal mass ejections and the solar cycle?", "What protects the Earth from the peaks of solar activity and what are the effects of solar activity on Earth?".
The program is offered only in Greek language.