Creating comics using software| Ages: 12-15
This workshop is aimed at high school (Gymnasium) students and lasts about 2 hours. This is an original experiential and creative programme that emerged through the collaboration of the EF Library and the Foundation's UTech Lab.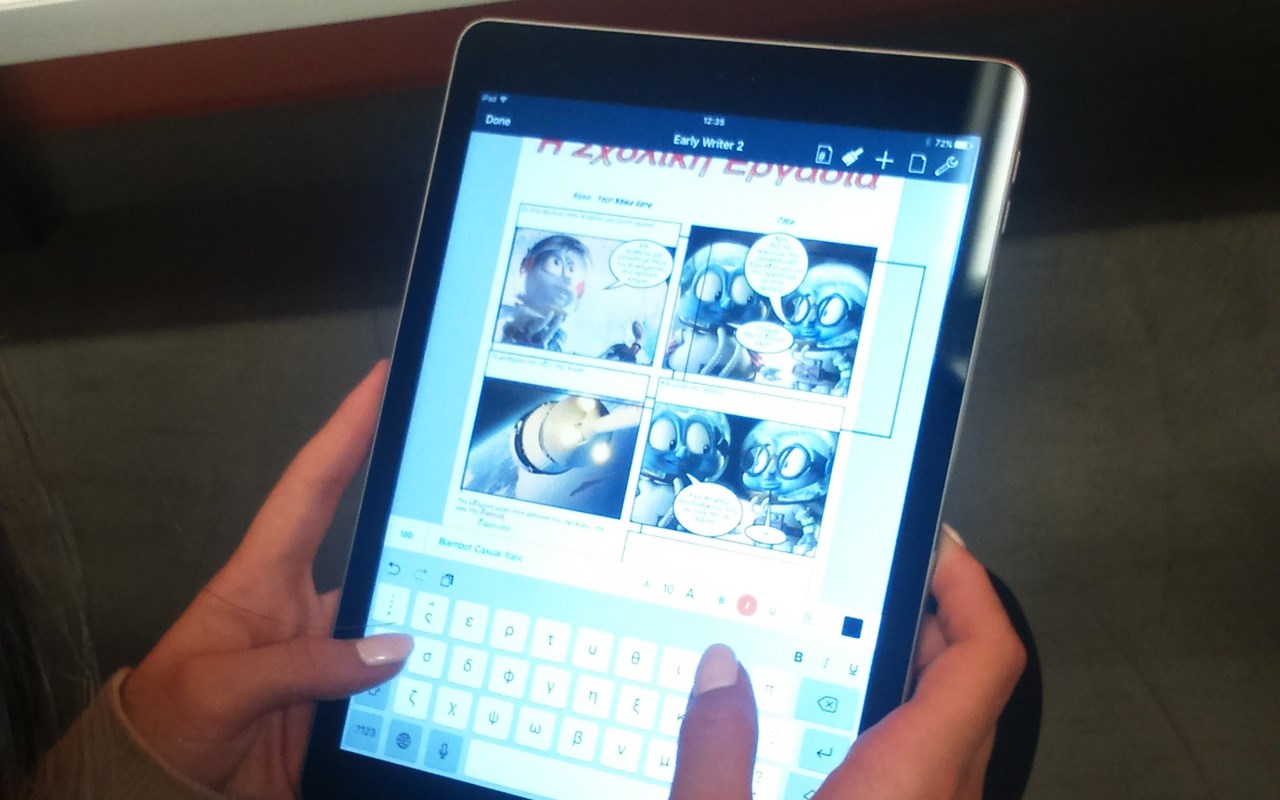 The objective of the programme is to introduce students, in a pleasant way, to the basic features of research methodology and to familiarize them with the technique of comic creation using specialized software.
In addition to the above, the workshop aims to cultivate students' critical thinking and to encourage them towards active participation and teamwork. 
In the first part of the programme, teams of students are invited to seek information from the Library's various resources and to make use of what they found to narrate a story on a particular topic. 
In the second part, they create a fictional story that they convert into a comic with the help of specialized software. 
The programme has been approved by the Ministry of Education, Research and Religious Affairs (decision 182509/D7).