Physics - Electromegnetism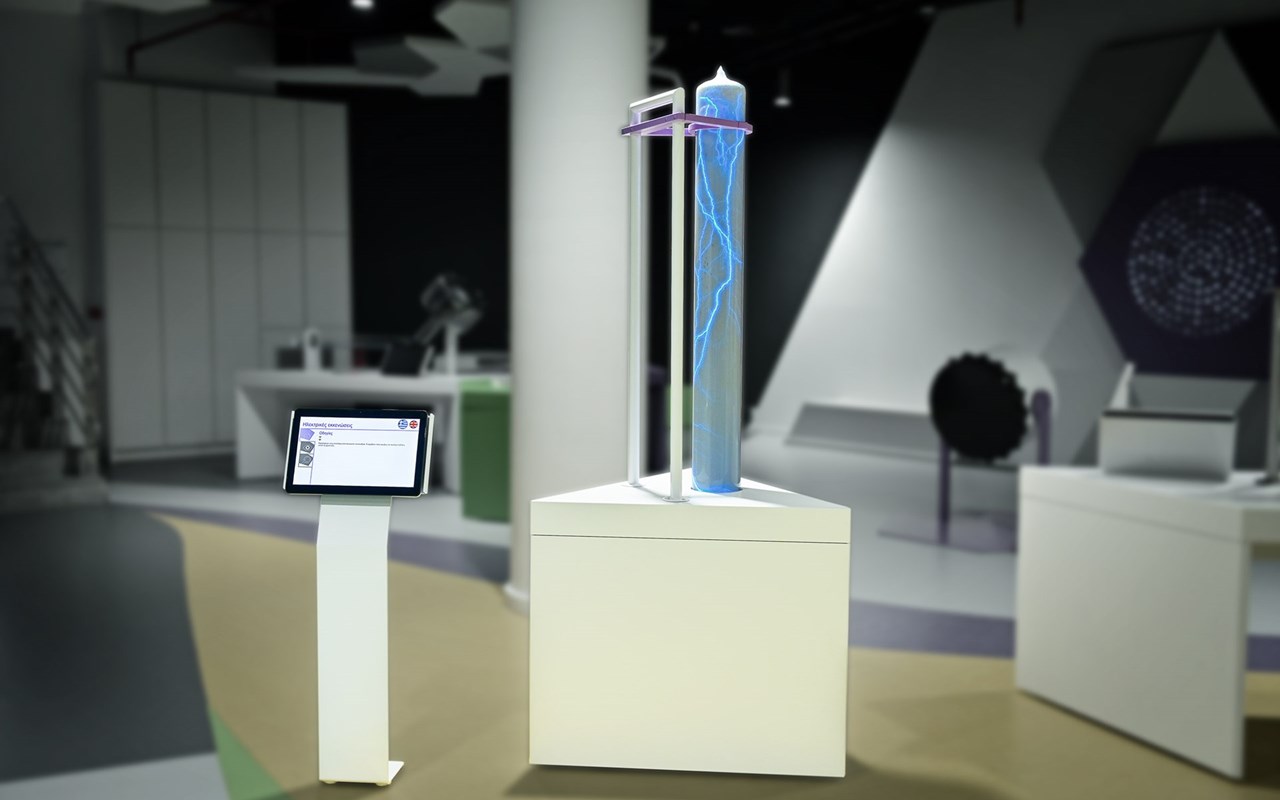 How can we create lighting within a glass tube and how close to it can we get?
What happens if we touch the glass tube? A very high voltage applied to the noble gas contained within the glass tube generates electric discharges. By touching the cylinder one can attract the electrical streamers.
What will happen if, while touching the cylinder, you touch the person standing next to you?