Physics - Electromagnetism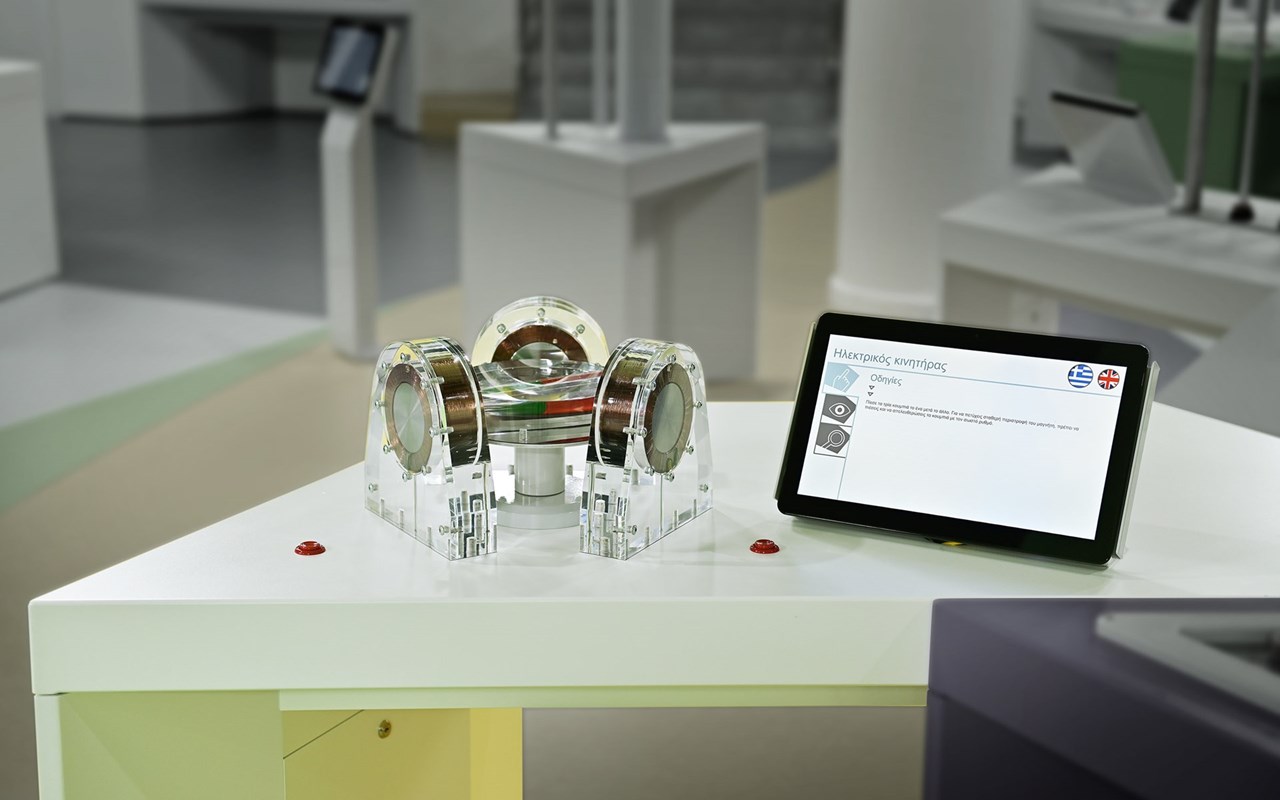 How does an electric motor work? Three coils are placed around a bar magnet free to rotate about its centre. Each time current flows through one of the coils, a magnetic field is produced and causes the magnet to rotate and orient itself towards the coil.
Can you press the buttons in such a way to sequentially power the three coils and make the magnet rotate continuously, thus creating a motor?