Physics - Electromegnetism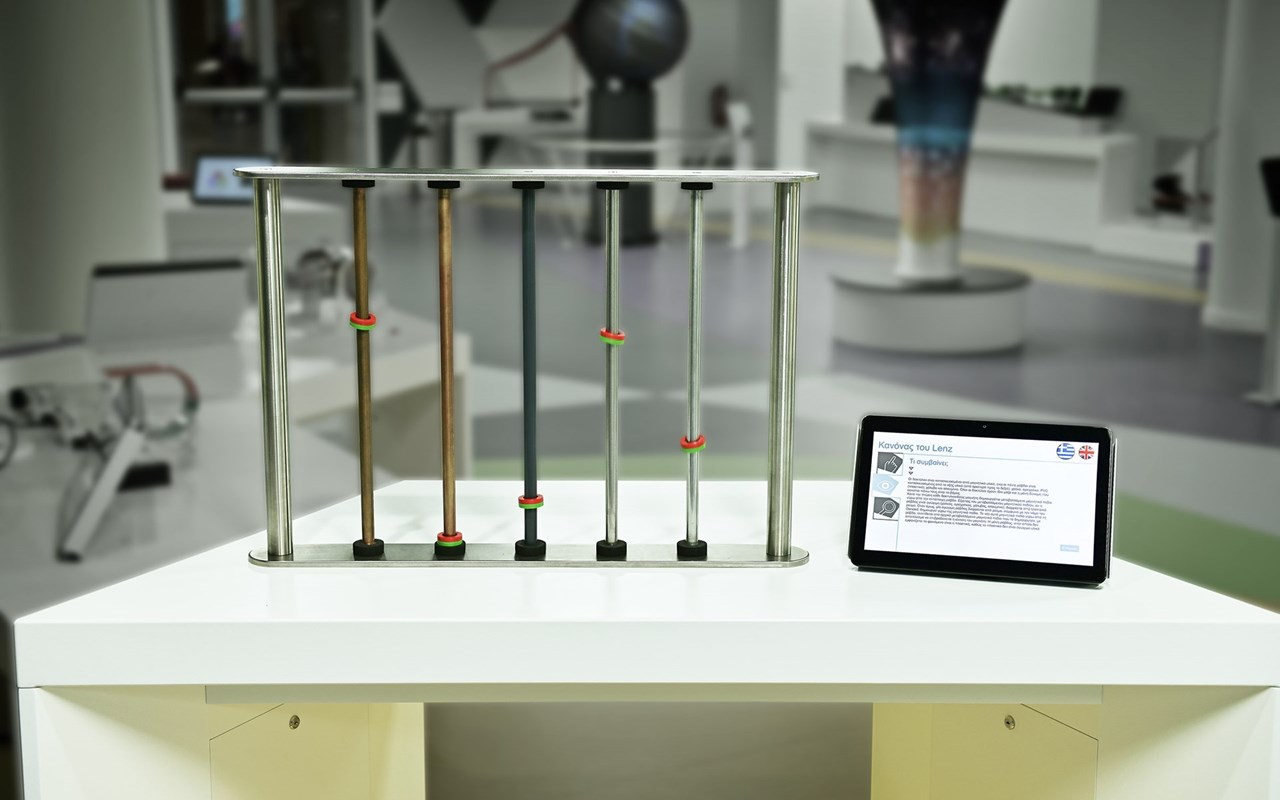 Track the speed of five identical magnetic rings as they race vertically around five rods made of different materials. Lift each ring magnet and then release it. What do you observe? Do all magnets fall as fast?
These rods, except for the one made of iron, are not magnetic, however each of the four metal rods creates an induced magnetic force, affecting the resistance of the metal ring and thus its speed as it falls.