Physics - Electromagnetism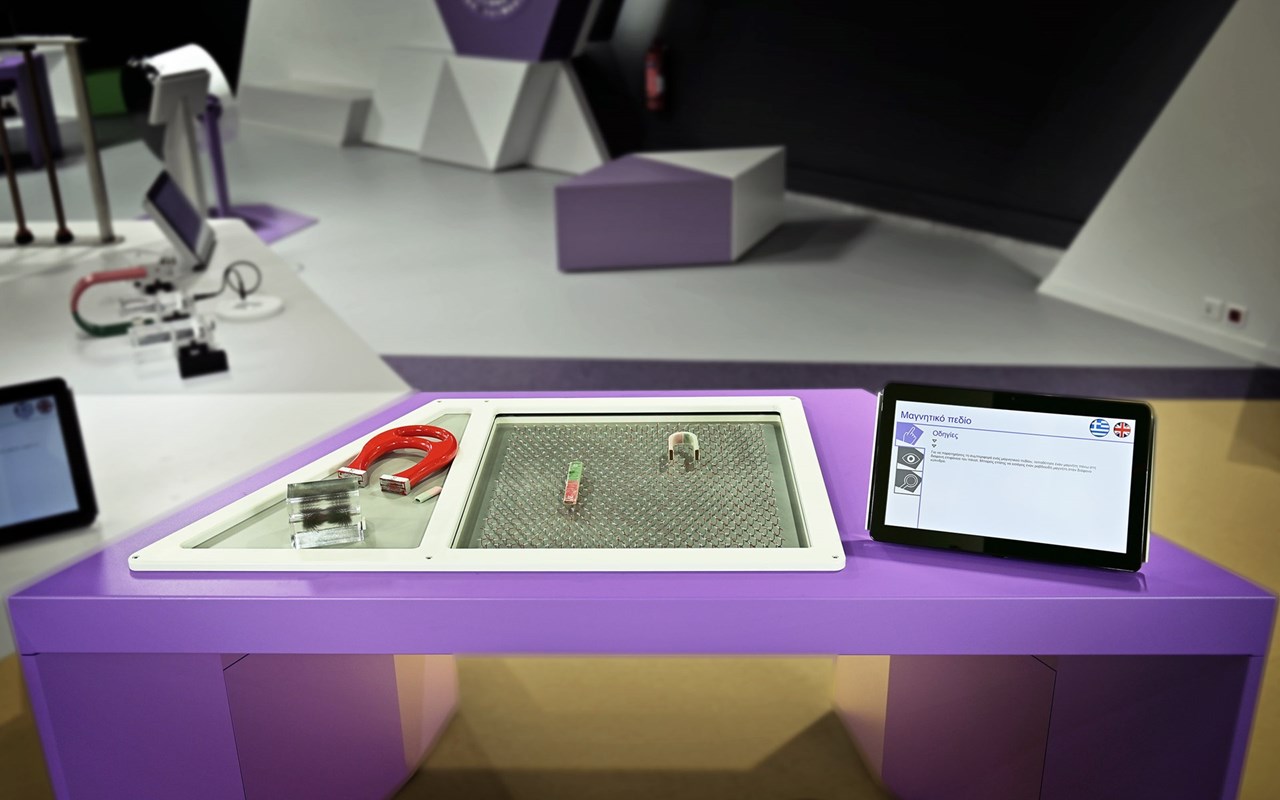 What does a magnetic field look like? Insert the bar magnet into the clear rectangle box containing iron fillings floating in viscous oil. Observe how the iron fillings align themselves along the magnetic field lines forming a map of the magnetic field.
How do magnetic needles (compasses) behave in the presence of a magnetic field?
By placing different types of magnets close to a set-up of magnetic needles one can observe how the needles align themselves with the magnetic field of each magnet. The direction in which each needle is pointing depends on the shape of the magnetic field of each magnet.