High schools can visit the UTech Lab throughout the academic year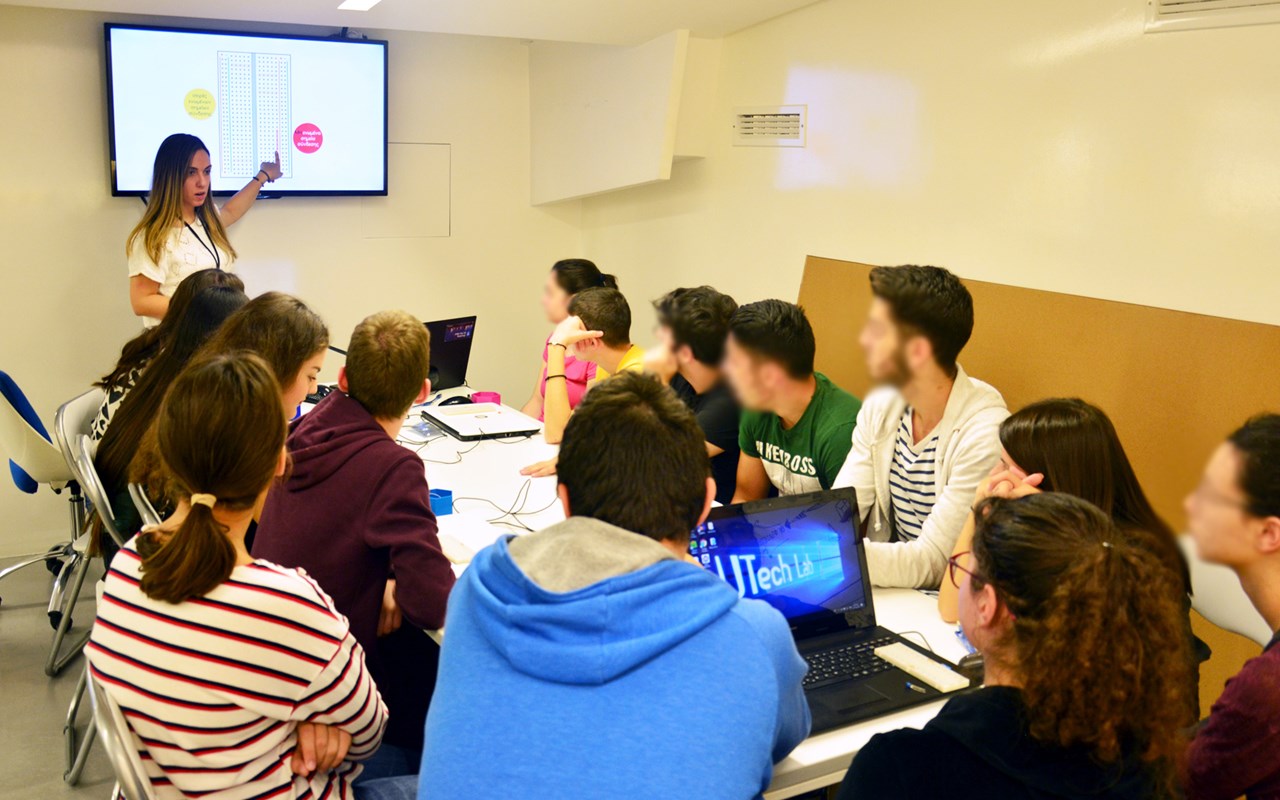 Depending on the time availability of the school, there are two programs offered during the 2019-2020 school year as follows:
All-day School visit
for high school groups
Duration
3 hours and 30 minutes
Maximum number of participants
30
Cost
Free of charge 
Depending on their interests, students in the same class may visit the UTech Lab and participate in offered workshops.
Teachers may select one out of the following four programs, that include two workshops each. Students are divided into two groups and participate consecutively in the two workshops of the program.


Program 1
Arduino
3D Printing
Program 2
Arduino
Little Architects
Program 3
Web programming
3D Printing
Program 4
Swift Playgrounds
3D modelling