The UTech Lab conducts both online and onsite workshops throughout the academic year.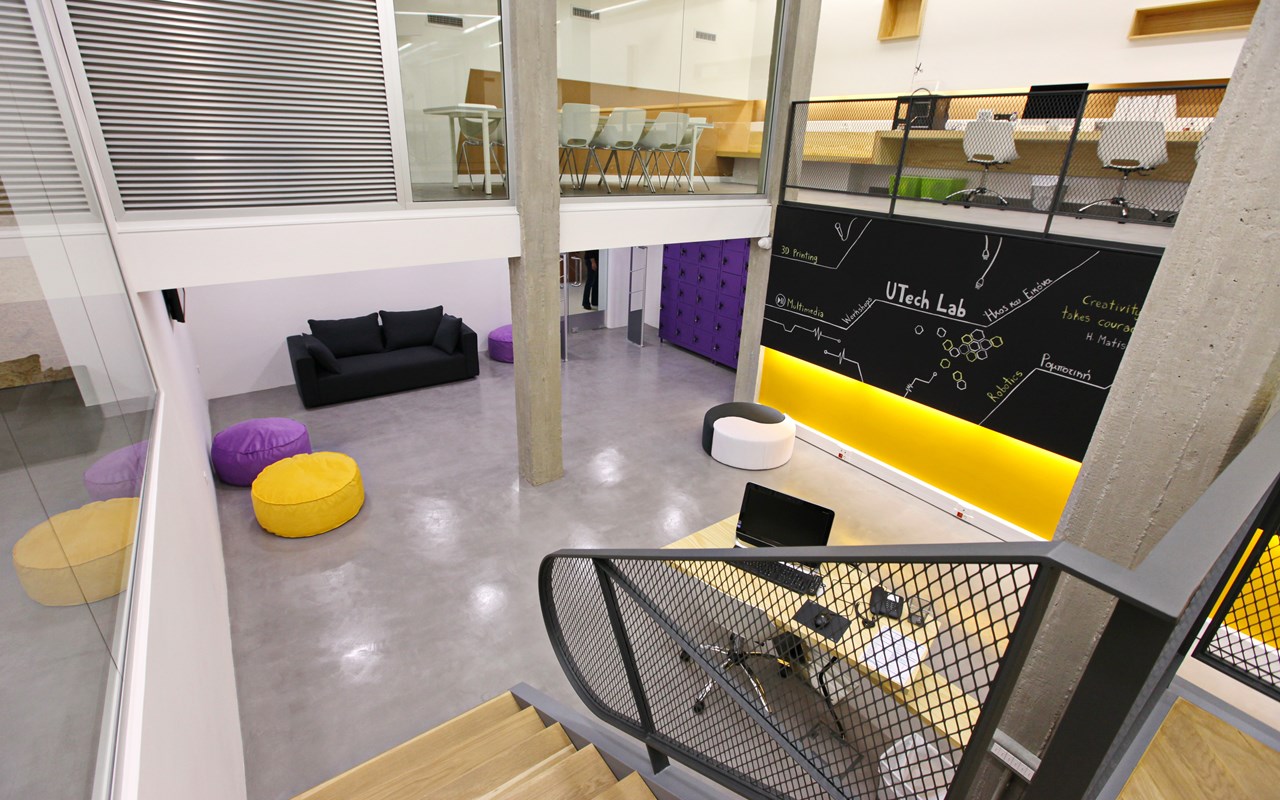 During the 2021-2022 school year, school groups can participate with two different ways:
Online
for High school students
Students participate at the workshop remotely, from their school or their home with the use of an online platform. The online workshops are conducted as teleconferences on specific days and hours.

Duration
1 ½ hour

Cost
Free of charge 

Schedule
Weekly
Tuesday 9:30-11:00, 11:30-13:00 and 14:30-16:00
Wednesday 11:30-1:00 and 14:30-16:00
Thursday: 9:30-11:00, 11:30-13:00 and 14:30-16:00
Friday: 11:30-1:00 and 14:30-16:00

For each time slot 2 different online workshops can be conducted.

Number of participants per workshop:
from 7 to 21 students

Conditions of participation:
The school must have a computer lab with up to 7 available PCs per online workshop and satisfactory internet connection.
The teacher's presence is necessary throughout the workshop.
Available Programs:
UTECH LAB. EDUCATIONAL PROGRAMS FOR SCHOOLS ONLINE
Onsite
The students come at the Eugenides Foundation premises and the workshop is conducted onsite.
Duration
1 ½ hour

Cost
Free of charge 

Schedule
Weekly
Thursday: 9:30-11:00 and 11:30-13:00
Friday: 11:30-13:00
One onsite workshop can be conducted for time slot.

Maximum number of participants for each slot:
from 7 to 14 students
* 7 participants, according to Covid19 existing limitations (1 student/pc)
or
* 14 participants, if the direction for 1,5m distance between the students is recalled (2 students/pc)
Available Programs:
UTECH LAB. EDUCATIONAL PROGRAMMES FOR SCHOOLS WITH PHYSICAL PRESENCE