a ceremony honoring the Eugenides Foundation Scholars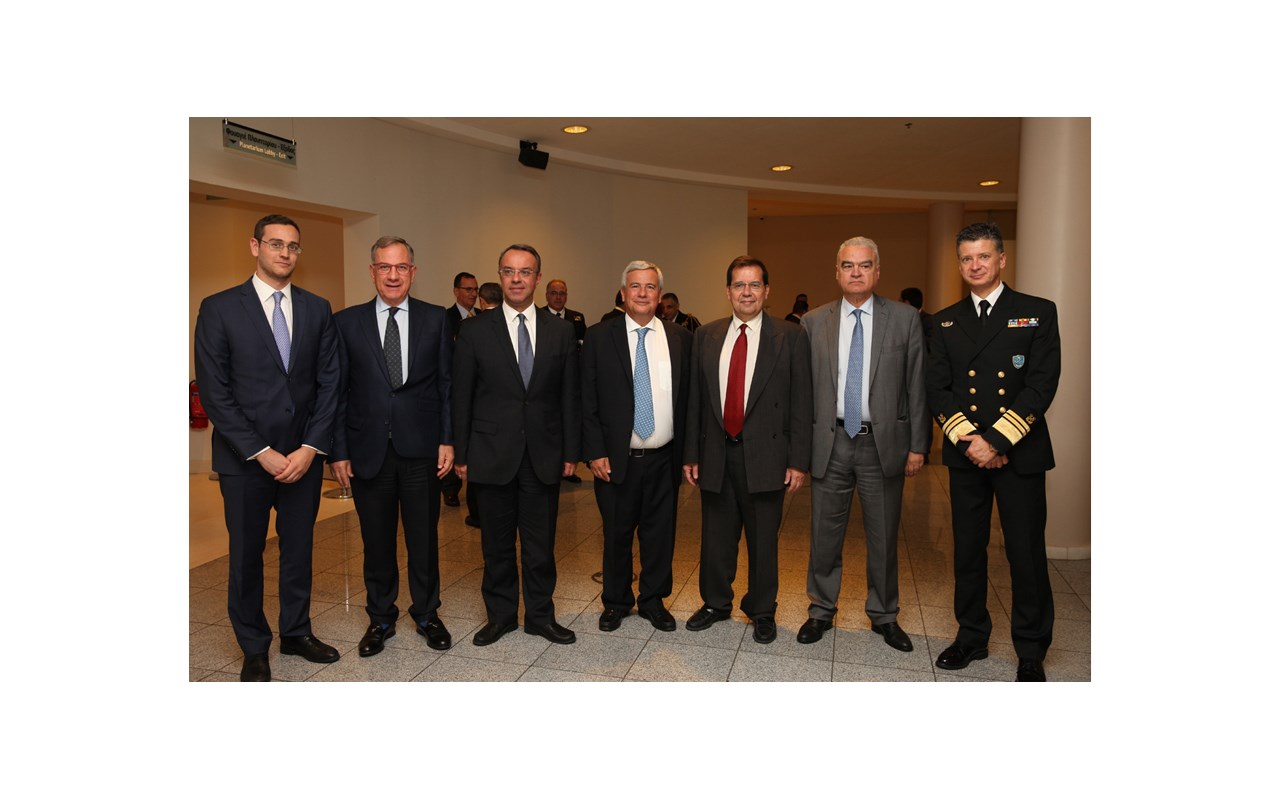 On Monday 4 November 2019, the Eugenides Foundation organized an event dedicated to its scholars, on the occasion of its new Science and Technology Center. Yiannis Staikouras, Minister of Economy and a Eugenides Foundation scholar, spoke warmly of the long-lasting contribution of the Eugenides Foundation.
Mr Theodoros Kliaris, Head of the Hellenic Coast Guard, opened the event, followed by Professor Andreas Bountouvis, Rector of the National Technical University of Athens (NTUA), and Mr Leonidas Dimitriadis-Eugenides, President of the Eugenides Foundation. Dr Valia Lyratzi, responsible for the Science and Technology Center of the Foundation, presented this new and unique center to the scholars and guided them among the various exhibits. The coordinator of the event was Mrs Anastasia Koulouriotou, responsible for the Eugenides Foundation Scholarships.
The event was attended by many NTUA and Hellenic Coast Guard scholars, including some of the very first scholars of the Foundation (1959-1960), chosen by Marianthi Simou herself to be trained in large factories abroad. A special moment of the event was the projection of a video dedicated to the scholarships of the Eugenides Foundation with interviews from old and new scholars.
Since 1956, the Eugenides Foundation has granted more than 500 scholarships for postgraduate and doctoral studies to NTUA and Hellenic Coast Guard graduates.