Science and Technology Center
A space dedicated to natural sciences and modern technologies, in which theory meets experiment and practical applications.
Fuel your imagination and immerse yourself in the wonders of science and technology at the Science and Technology Centre of Eugenides Foundation. Revealing the beauty of science, maths and their applications, this hands-on experience will ignite your curiosity and inspire you to see the everyday world in new and exciting ways.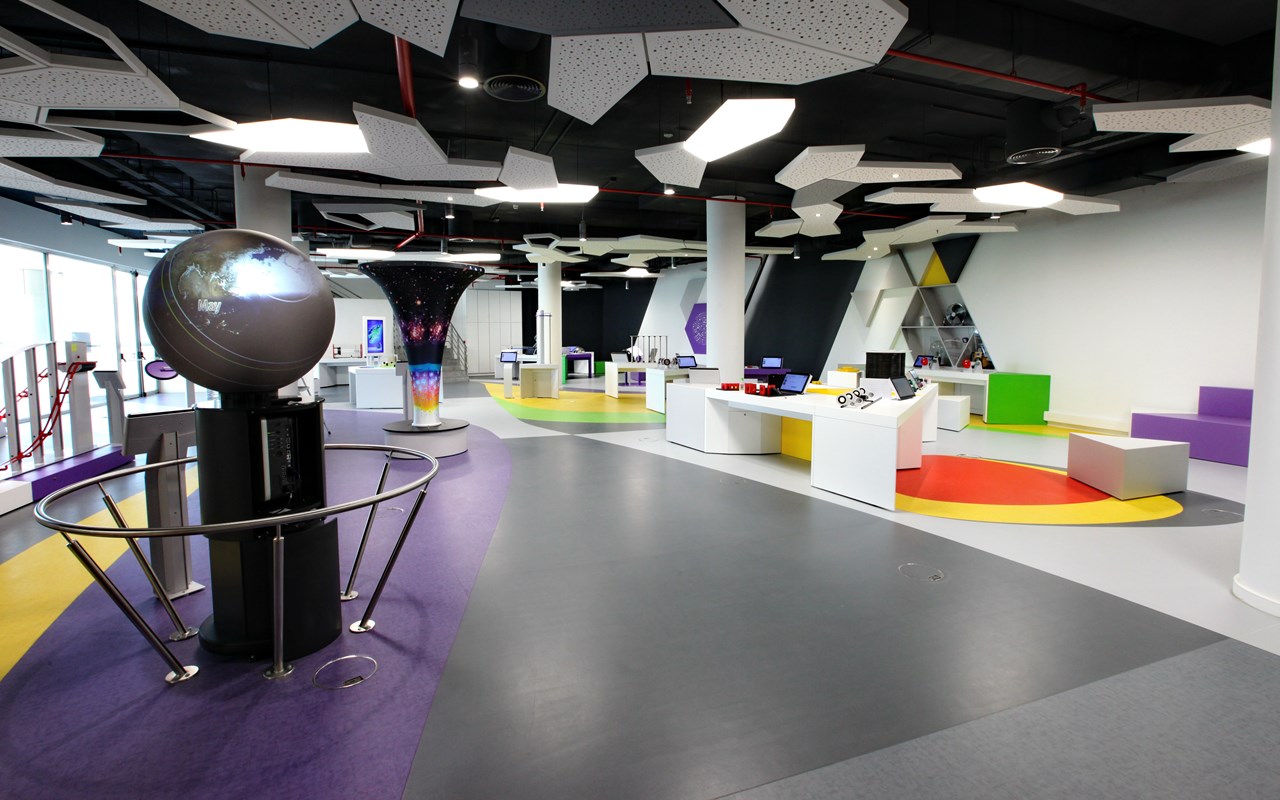 The Eugenides Foundation's new Science and Technology Centre opened its doors to the public in December 2018.

The aim of the Science and Technology Centre is to promote scientific education, encourage deep experiences of natural phenomena, enhance learning through interaction and engagement, introduce new scientific concepts, communicate the social and personal value of science and showcase cutting-edge scientific and technological developments.
Handle and control all 57 interactive exhibits covering a wide range of science and technology fields. Attend science demonstration experiments covering physics, chemistry and biology in our fully equipped auditorium or join us to build and program robots in our specially designed workshops.
The Science and Technology Centre offers new learning approaches that support opportunities for students and for the general public to think about science and actively engage in doing science. Learning is a complex, contextual, participatory, experiential and visitor-centred process that involves more than just acquisition of facts. For that reason, the Science and Technology Centre responds to a clear pedagogical position based on the belief that people learn by doing and that the active process of inquiry and discovery is fundamental in all learning.
With 57 mind-blowing exhibits, science shows and demonstrations to enjoy, the Science and Technology Centre, spread over three floors, offers a unique experience unlike any other. Seize the opportunity to get hands-on with real scientific phenomena.
Take a virtual tour around the premises of the Science and Technology Centre.