Learning how to learn
All programmes in this module are structured on the basis of the international Information Literacy Standards.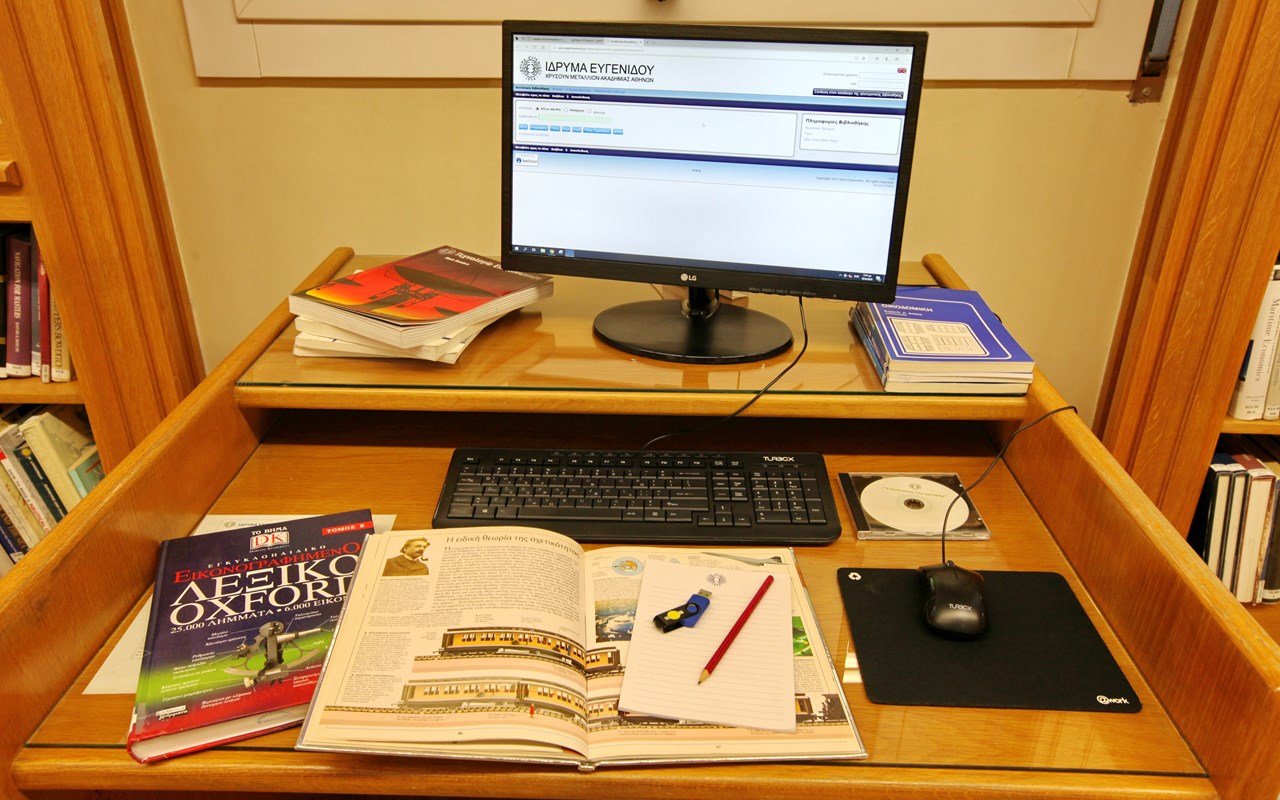 For Pupils of the 5th and 6th Grades of Primary School
The aim of the programme is to: a) create new, pleasant experiences tailored to pupils' needs, abilities and interests relating to the usefulness of a library and particularly a specialized scientific library; and b) to provide them with new knowledge and skills that contribute to the promotion of lifelong learning.
Using the inquiry-based learning method, students discover and familiarize themselves with the classification system and the collection of a modern library.
Pupils come into contact with the online catalogue as the basic tool for searching the collection and experiment with criteria, search strategies, selection and evaluation of their search results.
Also, collaborating with their classmates, pupils participate in an alternative type of relay, going on search missions for selected books, as well as for answers found within those books.
At the end of the programme, pupils may stay in the Library to read books and to borrow books or audio-visual material of their choice. 
For High School Students (Programme for Creative and Research Work)
The purpose of the programme is to introduce students to research methodology and help them understand the necessity to use and combine information from a variety of sources and to develop the skills needed to become information literate.
By exploiting the dynamics of teamwork, students research a specific question/subject as part of their assignment. Students discover step-by-step how to become autonomous in research work.
They become actively involved in the implementation of a research strategy, including the formulation of research questions and the selection of search terms, and practise searching, evaluating, selecting and using information from printed and digital information sources. 
The programme is designed to support students in the completion of their assignments on scientific or technical issues. It is adapted to the subject of their project and their age group.