A most suitable space for business meetings and scientific workshops
The meeting room is an autonomous square-shaped room located on the 1st floor of the Eugenides Foundation's premises, with a capacity for 40 people.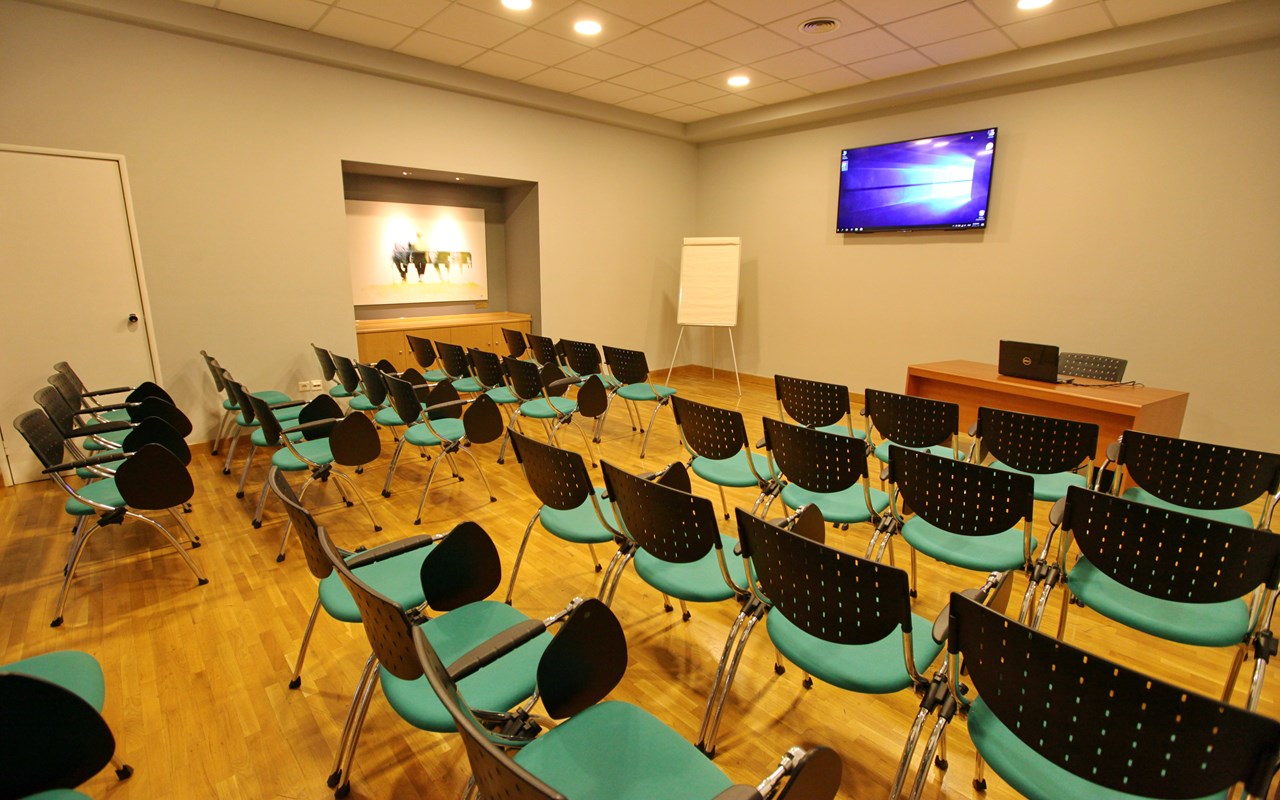 There is an artificial LED lighting system with complete technical control equipment suitable for many different uses (workshops, board meetings, seminars, etc.).
It can be used autonomously or combined with other Eugenides Foundation conference spaces.

Meeting Room Capacity
'Amphitheatre' configuration
40 seats
'Classroom' configuration
20 seats
"U shape" configuration
15 seats
Panel
2 seats
Meeting Room Dimensions
Display Screen

Seating Capacity

Configuration

6.7 x 5.7 m = 38 m²

Height: 3 m from floor

LED 65΄΄ 

40 seats

20 seats

15 seats

Panel with 2 seats

 
Meeting Room Equipment
Display screen
LED 65-inch
Panel
2 people
Podium
1
Microphones
n/a
Interpreters' cabins
n/a
Laptop
Yes
Lighting
Artificial LED lighting
Seating
Maximum 40 movable chairs with folding desks
Presentation reception (slide reception)
Located inside the room and operated by the Eugenides Foundation staff