Workshops for kids 6-12 years old and for teenagers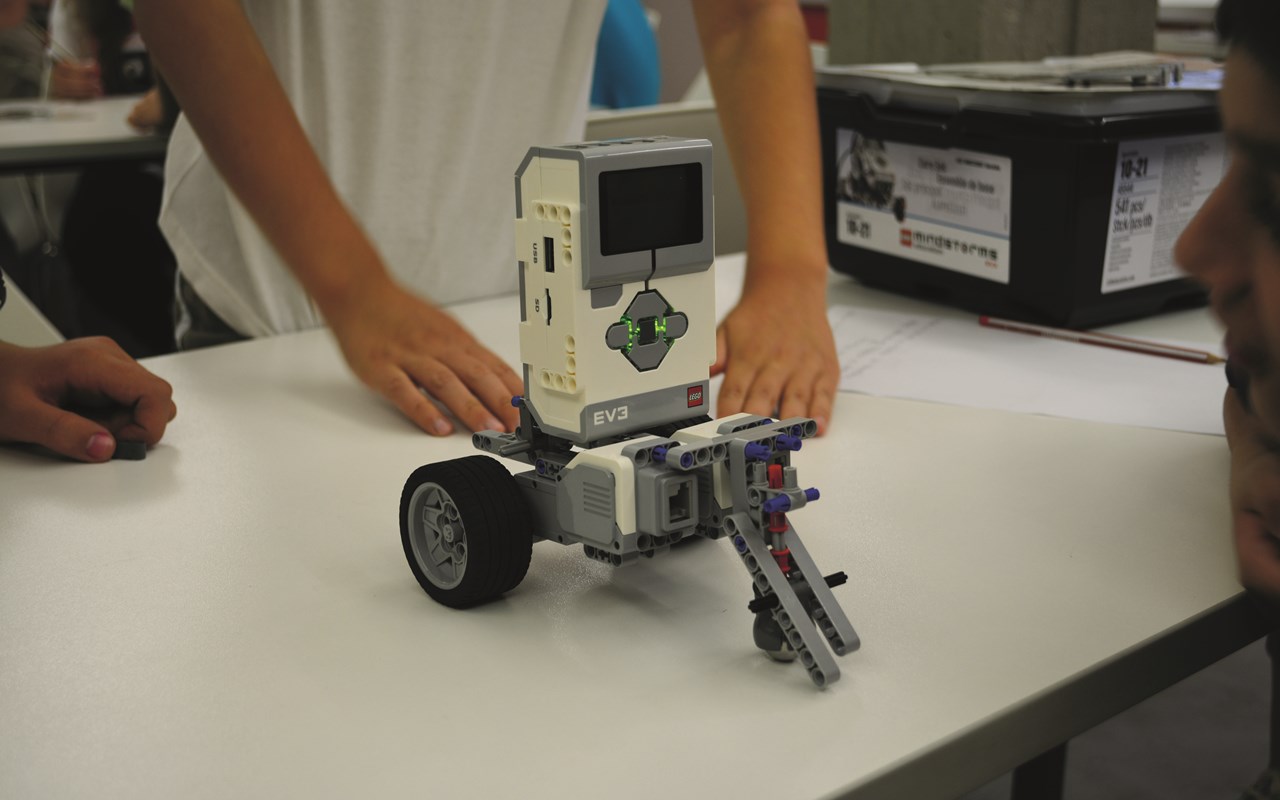 Workshops for kids 6 - 12 years old


We turn science into a game and discover its relationship with the world around us! Kids aged 6 to 12 are invited to take part in our workshops in order to learn, showcase their talents and discover the magical world of science that will help them interpret everyday phenomena that they observe. Workshop themes update frequently in order to cover a wide range of topics, that kids suggest. 
Workshops for teenagers

An introduction to programming, electronics and robotics for students aged 12 to 18.
Located on the second floor, the workshops hall offers students the opportunity to attend workshops on robotics, programming and electronics and become familiar with modern technologies. 
Specially designed workshop series provide students with the opportunity to develop mathematical skills and algorithmic thinking and become familiar with programming, electronics and robotics. Students are asked to from small teams, cooperate and use their creativity, critical thinking and prior knowledge in order to find solutions to engineering challenges. 
Workshops for school groups take place Monday-Wednesday (10.00-13.00) and for the general public on Saturday and Sunday (16.00-18.00). 

Workshop for the General Public
(available only in Greek) 

Workshops for the general public are renewed periodically.

Workshops for School Groups
(available only in Greek) 
Build and program your first robot
Robotics App: Developing a mobile application for controlling robots
Solar-powered robot
Marty the robot takes its first steps
Maze robot
Arduino robot
Bioinformatics