A multipurpose hall that is ideal for scientific lectures and business meetings
The Eugenides Foundation Conference Hall covers a total area of 120 m2 with natural light and features comfortable seminar-type seats and full audio-visual equipment.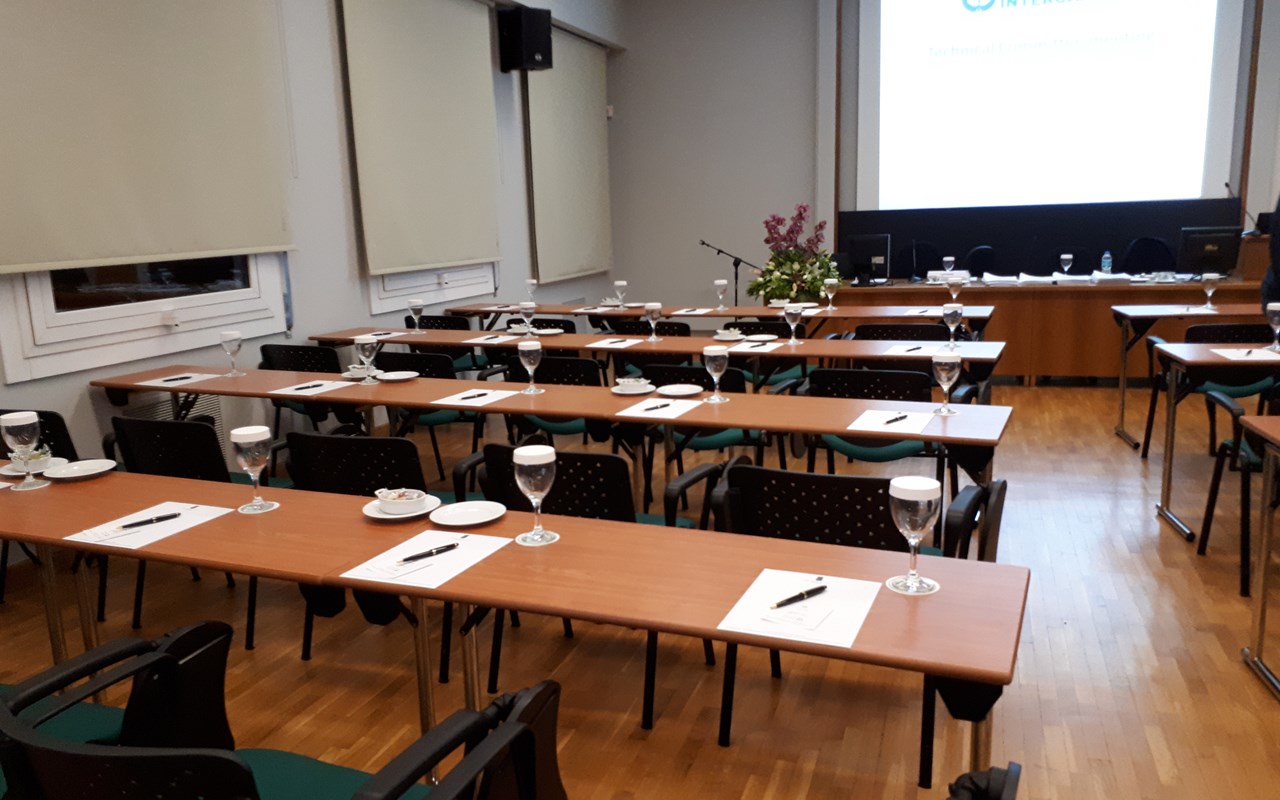 Its space is perfect for professional and scientific meetings, held either autonomously or in conjunction with the amphitheatre, since it is equipped with a two-way image and sound communication system linking the two spaces.
The hall can be configured in a variety of ways to meet the needs of each type of event. It has a maximum capacity of 120 people in 'classroom' configuration, featuring a podium and a panel seating up to 4 people.
Conference Hall Capacity
'Amphitheatre' configuration
 120 seats
'Classroom' configuration
 60 seats
"U shape" configuration
30 seats
Panel
4 seats
'Amphitheatre' configuration 120 seats
'Classroom' configuration 60 seats
Conference Hall Dimensions
Display Screen Dimensions

Seating Capacity

Configuration

15.8 x 7.6 m= 120 m²

Height: 3.50 m

Height: 2.00 m

Width: 3.50 m

Diagonal: 3.65 m

120 seats

60 seats

30 seats

Panel with 4 seats
Conference Hall Equipment
Display screen
2.00 x 3.50 (7 m2)
Panel
For 4 people, with 2 microphones and 1 monitor
Podium
Microphone and monitor, pointer for presentations
Microphones
2 wireless microphones for Q&A
Interpreters' cabins
n/a
Projector, audio and video console
Provided together with technical support
Lighting
Natural and artificial light
Presentation reception (slide reception)
Located inside the hall and operated by the Eugenides Foundation staff