The heart of the Eugenides Foundation Conference Centre is the imposing auditorium equipped with state-of-the-art technology
The Eugenides Foundation Auditorium, one of the first conference venues in Greece, was completely renovated in 2016 & 2022, while still retaining its original architectural features.
With a capacity of 420 people, modern audio-visual equipment and experienced specialized technical support staff, it is the ideal venue for conferences, presentations and official events. Continuing the technical upgrade of the Auditorium, in December 2022 the Eugenides Foundation installed a 13sqm high definition Ledwall screen, which offers the visitor an innovative visual experience.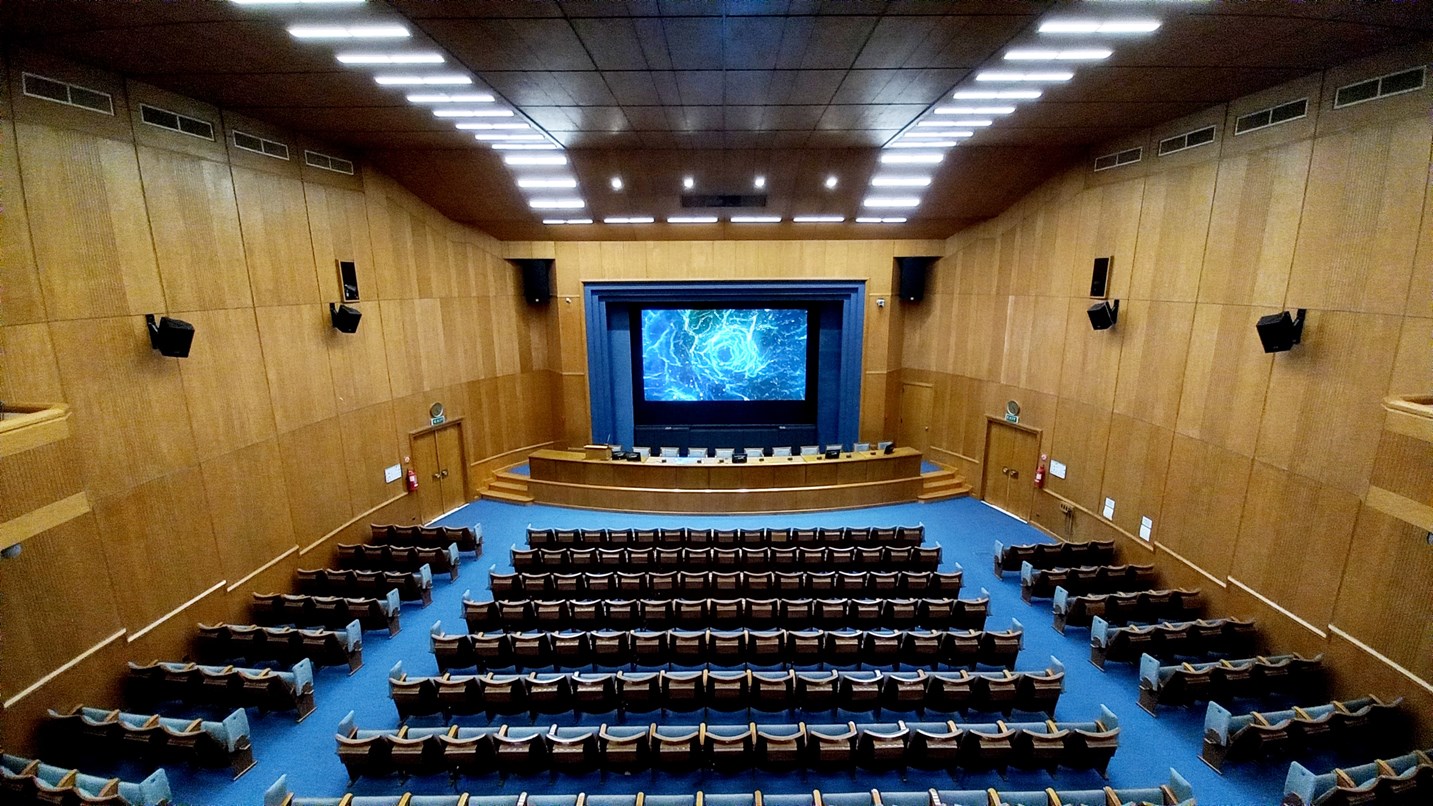 The auditorium extends over two levels: the main seating area located on the first floor and the gallery on the second. The raised permanent stage has a bench with 10 seats for a panel of speakers and a podium. There are also three interpretation booths. If so required, the auditorium may be linked by a two-way image and sound communication system with the adjoining lecture hall, thus increasing the conference capacity to 540 people.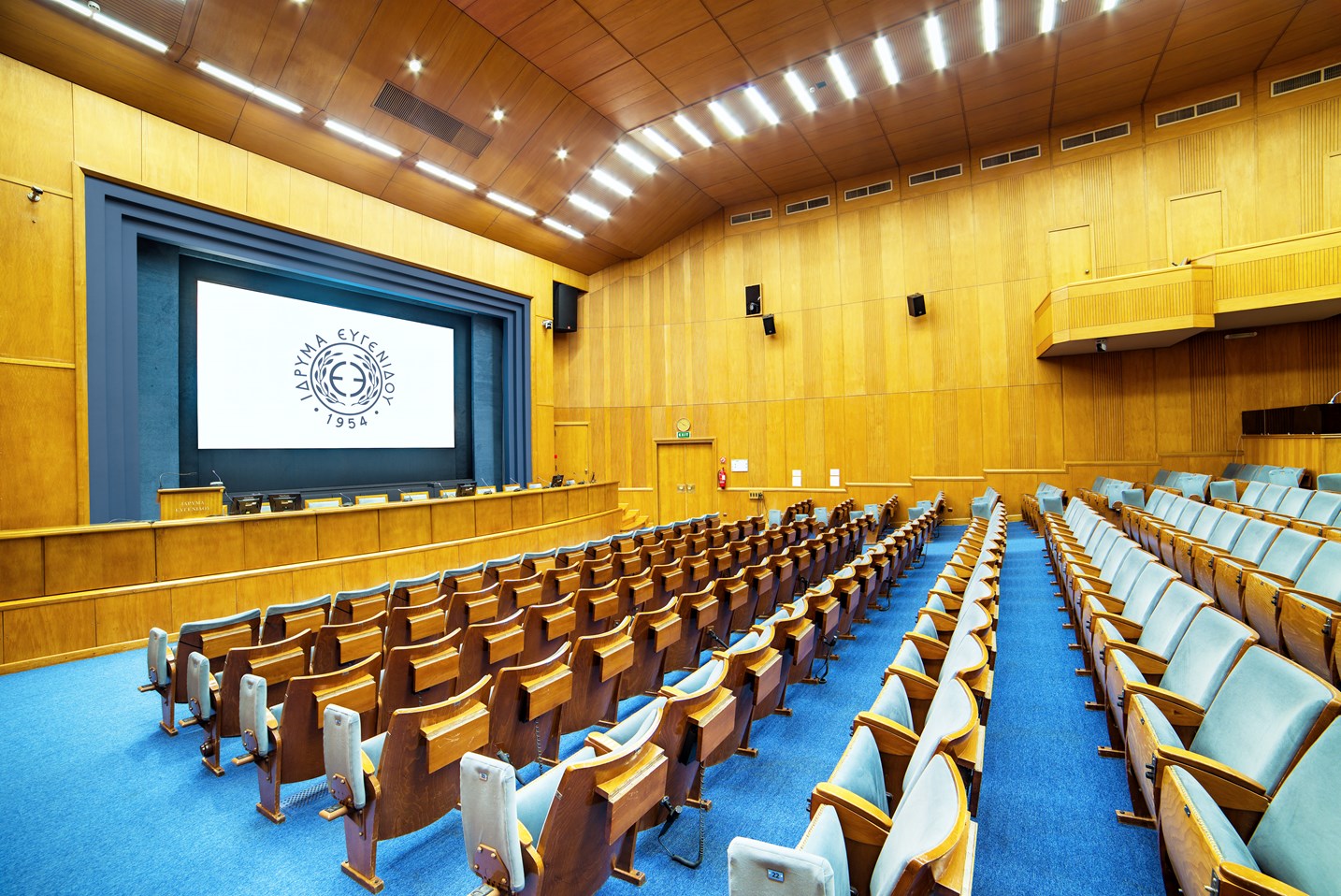 Outside the auditorium, on the first and second floors there are two (2) halls that can be used for parallel conference activities, as well as three (3) further spaces that are suitable for exhibitions and catering.
The auditorium is accessible and friendly to people with mobility impairment and the disabled. It has special positions for wheelchair users and a wheelchair lift allowing access to the stage.
Free Wi-Fi is available in the auditorium, as well as throughout the Eugenides Foundation premises.
Auditorium Capacity
420 people
First floor
286 seats
50 folding seats
4 places for wheelchair users
Gallery
70 seats
Panel
10 seats
Main Hall Dimensions

Led wall dimensions

Capacity

19.5 m x 16 m = 312 m²

Height: 8 m from floor

Distance from stage: 4.67 m

Height: 2.70 m

Width: 4.80 m

Diagonal: 5.50 m

420 people

Panel with 10 seats

 
Auditorium Equipment
Ledwall screen
2.70 x 4.80 (13 m²)
Panel
For 10 people, with 8 microphones and 3 monitors
Podium
Fixed or lapel microphone, one monitor and pointer for presentations
Microphones
One microphone for Q&A sessions for every four (4) seats (total 100 microphones)
Interpreters' cabins
3 fully equipped, receivers/headphones for participants

Audio and video console
Provided together with technical support

Lighting
Artificial LED lighting operated by the Eugenides Foundation technical personnel

Presentation reception (slide reception)
Located inside the hall and operated by the Eugenides Foundation staff