The central reception areas of the Eugenides Foundation Conference Centre
The impressive main entrance area of the Eugenides Foundation building complex towards Syngrou Avenue is an integral part of the initial building designed by the famous architect Andreas Kriezis.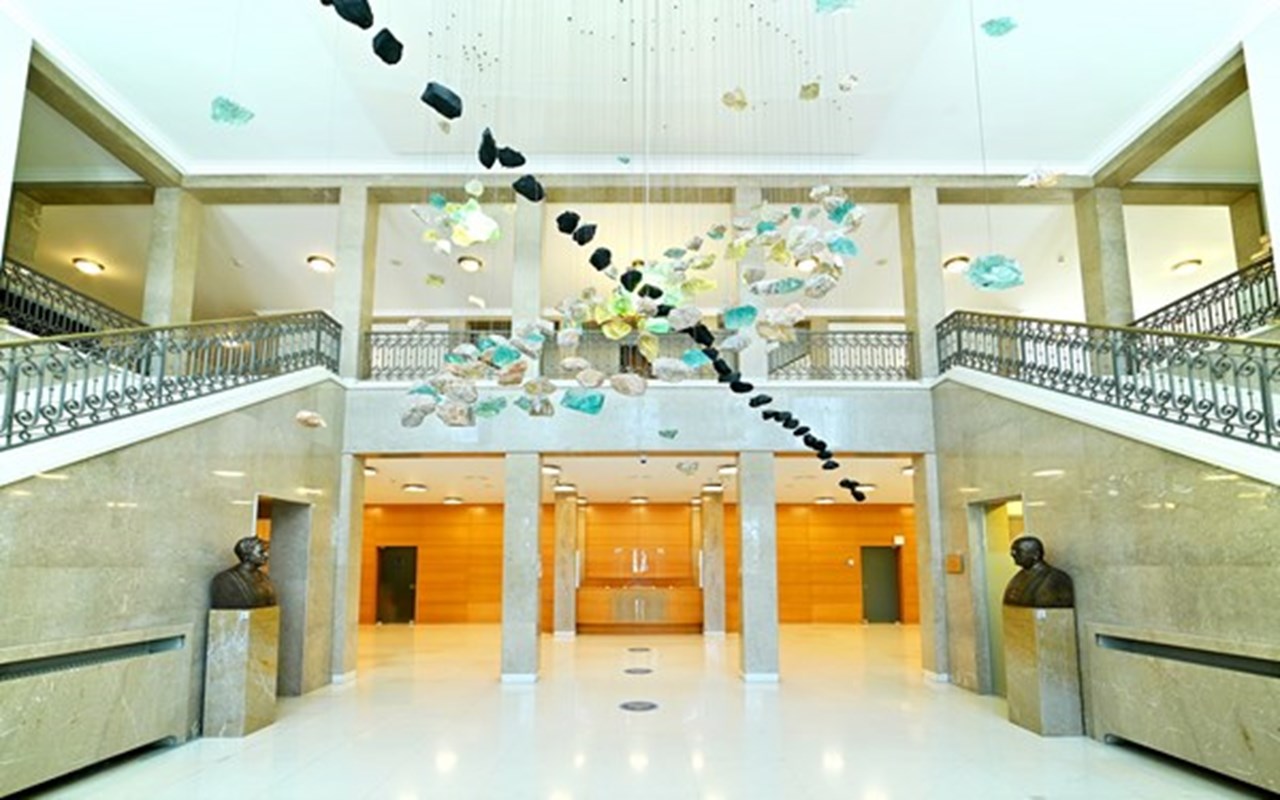 The building was inaugurated on 7 June 1966 and was considered pioneering in its era.
The main entrance of the Eugenides Foundation adjoins a functional reception area.
The marble sheathing emphasizes the classical character of the initial old building.
Since 2009 the main entrance has also been adorned with the sculpture Genesis, created by Costas Varotsos.
The main entrance on Syngrou Avenue is used to welcome conference participants.
A specially designed secretariat area and adjacent auxiliary areas (cloakroom, storage, etc.) contribute to the efficient and consummate execution of each event.