Giant Screen Projection System
IWERKS 15/70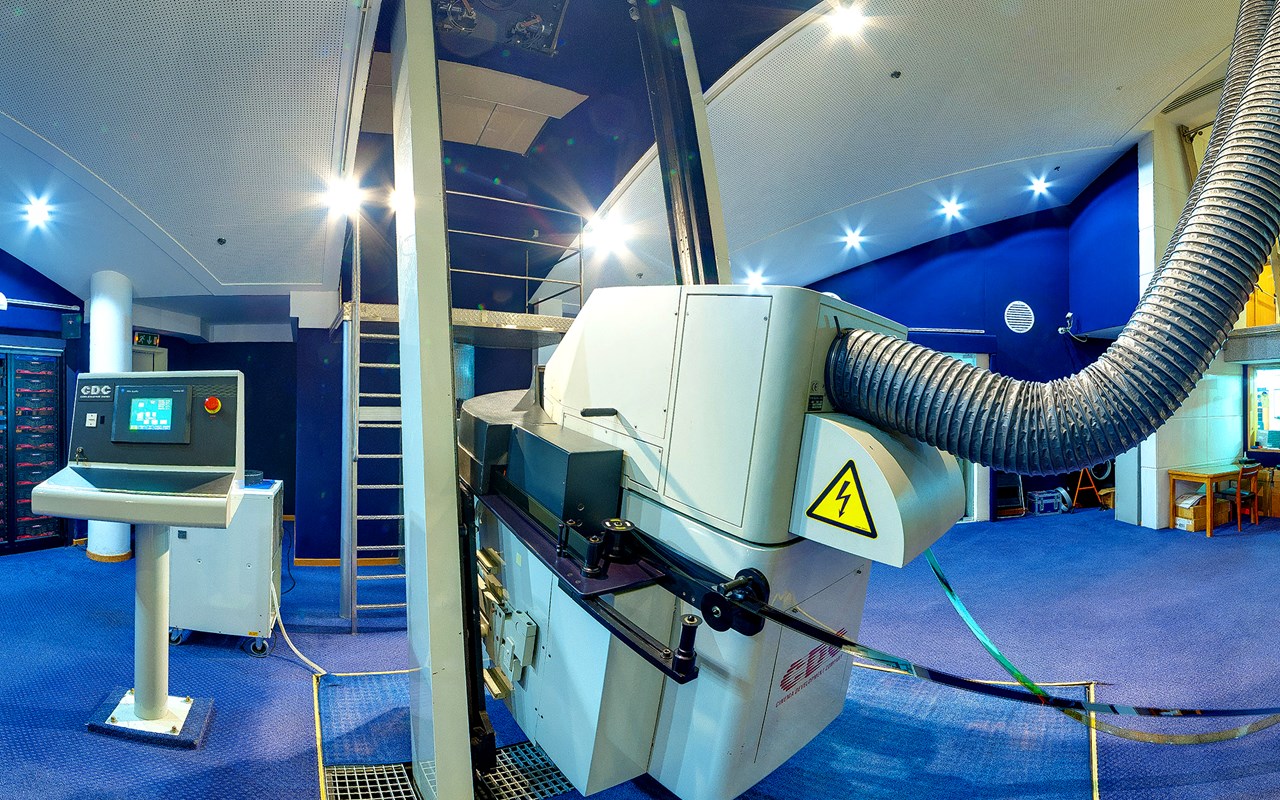 The Eugenides Foundation New Digital Planetarium's equipment incorporates the newest technologies for audio-visual shows. It harmoniously combines modern digital technology with the analogue presentation of giant format films.
Thanks to the installation of the IWERKS and CDC giant screen film projection system, the costly international productions of giant screen films can be shown in Greece as well. The projection system can be used to show 15/70 movies (70 mm film, 15 perforations per frame) that have a resolution ten times greater than those shown in conventional cinemas.
These movies transport the audience all around our planet and beyond – doing so in a way that is more realistic than ever before. The clarity and brightness of the display, as well as the large size of the screen, create the illusion that the viewers are actually there.
In this way, the audience become vicarious explorers, as they are transported, for example, to the rim of a Hawaiian volcano, the peak of Mount Everest, the Great Barrier Reef or for a walk through space and on the Moon.