Created with the collaboration of the Eugenides Foundation and the U.S. Embassy in Athens
The history of the UTech Lab begins in 2011.
According to a research conducted by the Eugenides Foundation Library, there was a great desire by its visitors, for computer specialized programs and other new programs related to Technology. As per the research results, the Library proposed the creation of a New Technologies Laboratory within the Eugenides Foundation.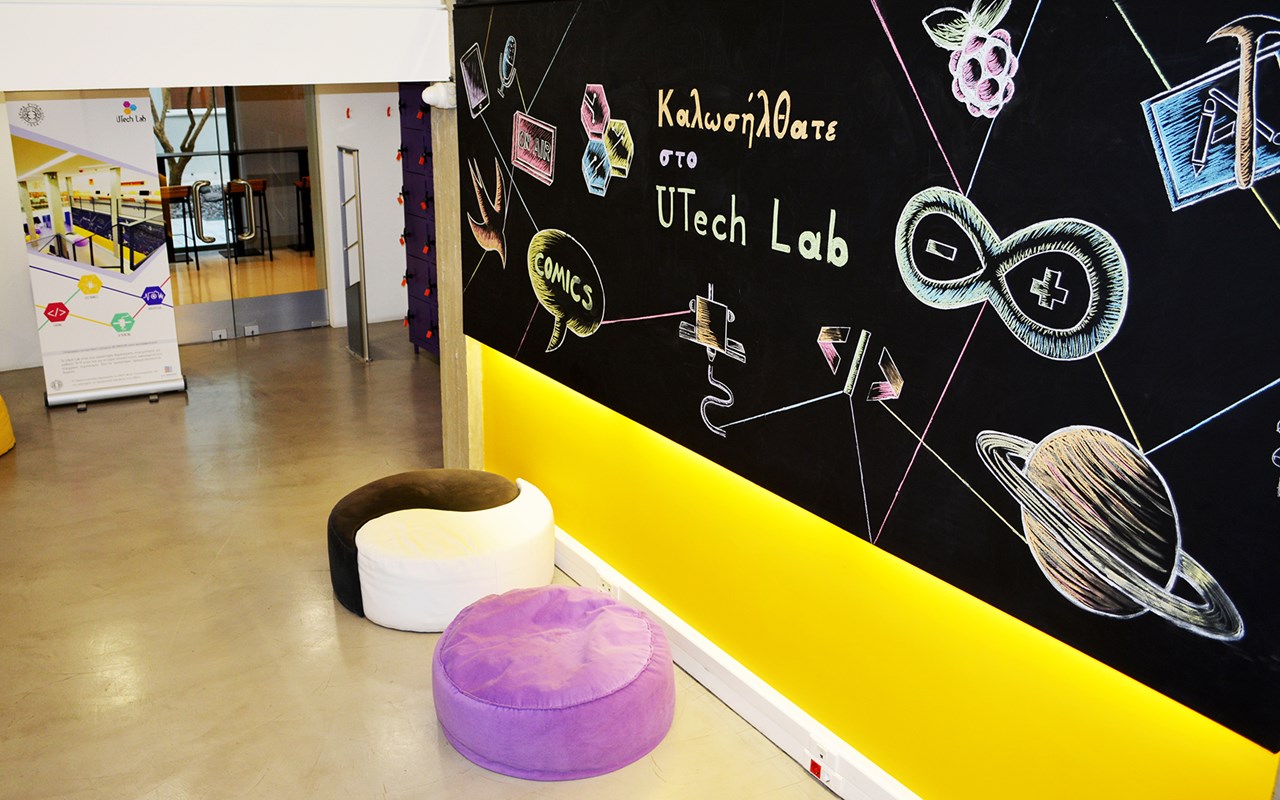 At the same time, the U.S. Embassy in Athens expressed their interest to create, a dedicated space where young children could be brought closer to modern technologies. This idea was based on other existing American programs such as the "You Media Teen Space Project" of the Chicago Public Library and the "Fabrication Lab Project" of he MIT University in the U.S.A. 
Thus, through the collaboration of the Eugenides Foundation and the U.S. Embassy in Athens, the UTech Lab was created in early 2014. 
For the first five years of its operation, UTech Lab conducted workshops in its physical space, in the fields of electronics, programming, 3D printing and modern audiovisual media. Since April 2020, the Lab has expanded its activities digitally with online workshops through the use of an online platform. 
In 2017 the Lab organized the Accessibility Hackathon, its first programming marathon on accessibility, while in 2020 it returned with the Hack the Lab Hackathon <http://project.eef.edu.gr/hackathon/> addressed to high school students with participation from all over Greece. In 2019 the Lab participated in the International Conference Fab Learn Europe in Finland while in 2018 we participated in the Research Week Conference in Cyprus. The Lab has hosted the First Lego League Robotics competition twice, and it actively participates in Science and Technology events such as the Athens Science Festival and the Mini Maker Faire.