Multipurpose rooms
The Lab has two rooms for the implementation of workshops and two specialized areas, the Sound Studio and the Makerspace.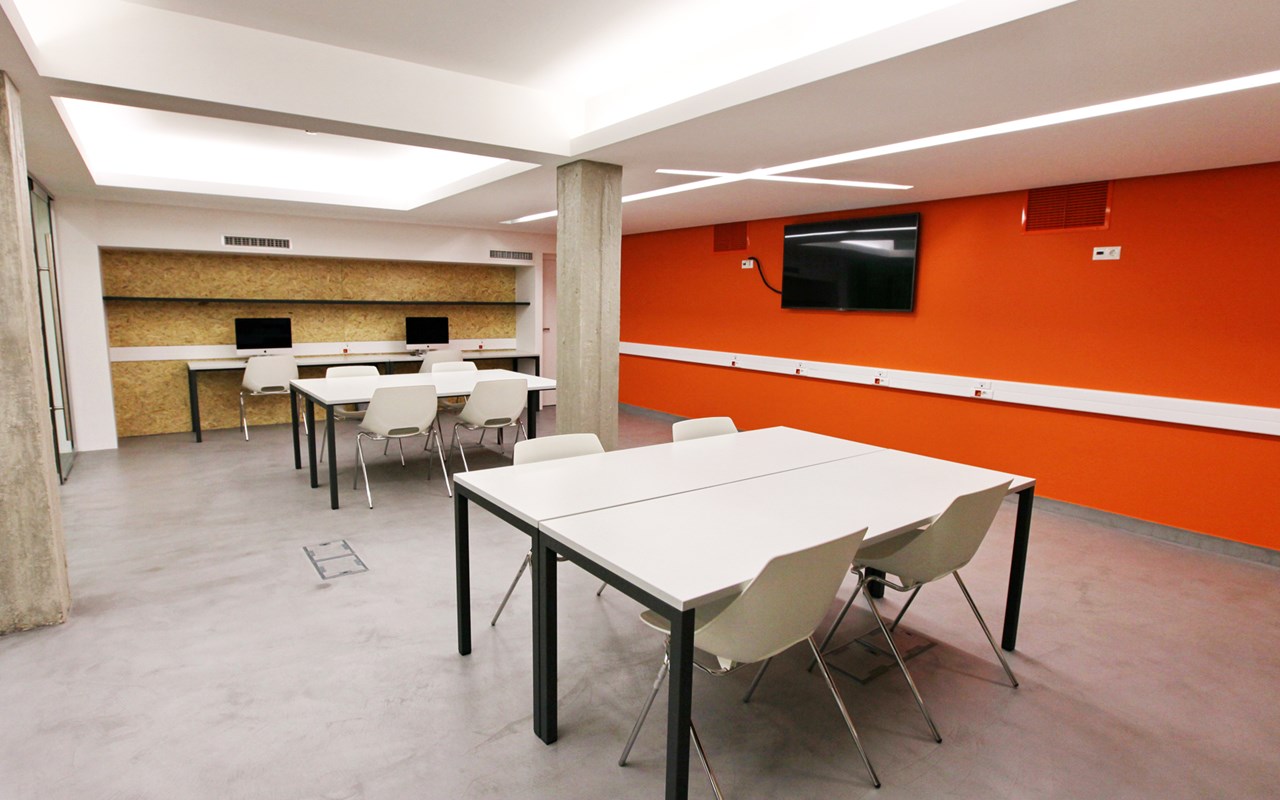 Sound Studio

The UTech Lab sound studio offers professional equipment, hardware and software. Depending on their level of expertise, visitors can carry out simple audio processing tasks (recording narrations, sound insertion and editing) or even broadcast quality productions (design and audio mixing, music composition, video and audio editing, etc.) for TV and the internet. The sound studio equipment can be used with the guidance of the Eugenides Foundation staff.
Makerspace

The Makerspace is a part of the Lab dedicated to the Lab's various projects and hands-on projects. Makerspace visitors can have access to the 3D printers, the 3D scanner, the electronic tools and other equipment used for D.I.Y. (Do it Yourself) projects. Students who wish to use the Makerspace should contact the UTech Lab staff.