Science demonstrations
Take a journey in the world of Science, Mathematics and Technology by attending the science demonstrations taking place in the auditorium of the Science and Technology Centre. The auditorium is located on the second floor and can accommodate up to 100 people.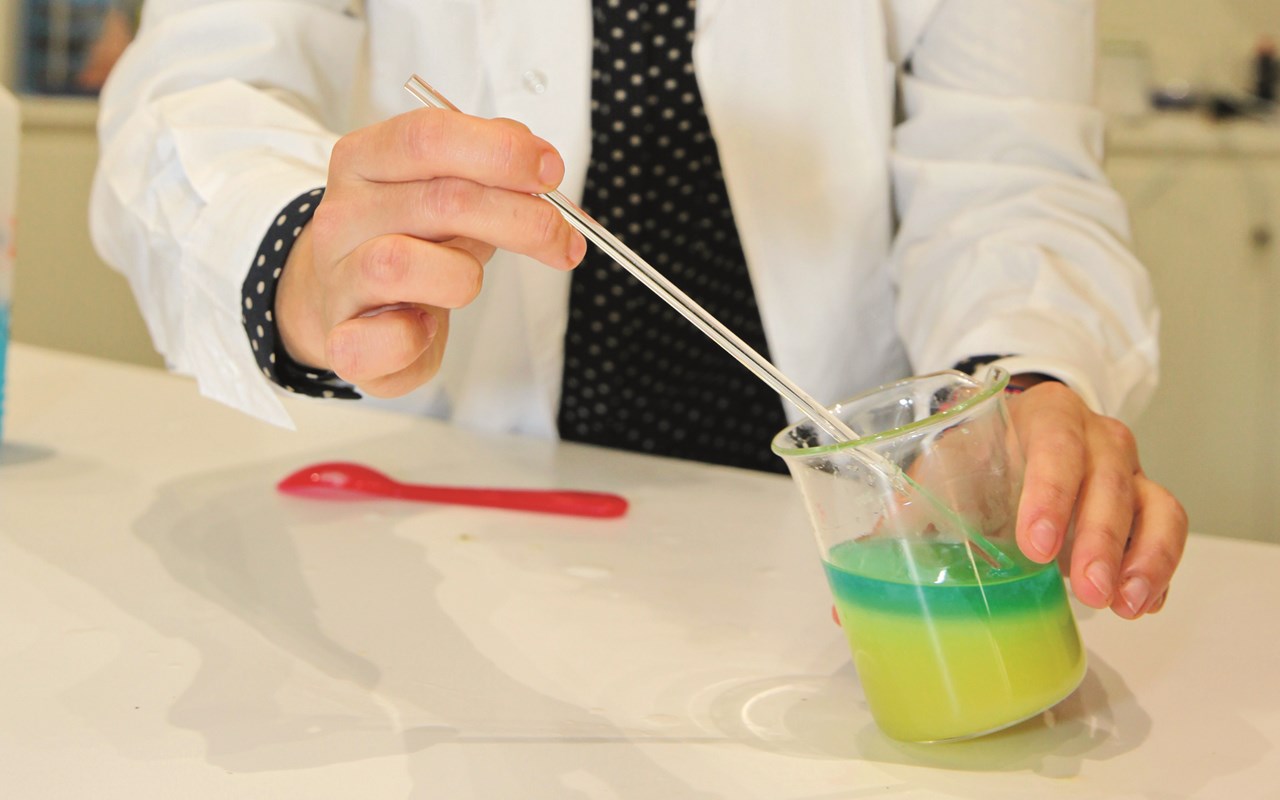 Science is all around us! Amazing Physics, Chemistry and Biology demonstrations reveal the otherwise hidden simplicity of how the world works and how science applies to our everyday lives.
Curriculum-centred science demonstrations give students the opportunity to explore phenomena, laws and principles taught at school. Students are actively engaged by using their critical thinking, imagination and prior knowledge in order to interpret and explain phenomena unfolding before their eyes.
The auditorium also hosts scientific lectures, presentations and events focussing on Natural Sciences, Mathematics and Modern Technology.
Experiments for School Groups
(available only in Greek)
Physics – Chemistry – Biology
Explosive Science (5th and 6th grade of Primary School, Gymnasium)
Exploring Science: Energy (5th and 6th grade of Primary School)
Exploring Science: The Human Body (5th and 6th grade of Primary School)
Physics
Mechanics (2nd grade of Gymnasium, 1st, 2nd and 3rd grade of Lyceum)
Heat – Thermodynamics (2nd grade of Gymnasium, 2nd grade of Lyceum)
Oscillations – Waves (3rd grade of Gymnasium)
Electricity – Electromagnetism (3rd grade of Gymnasium, 2nd grade of Lyceum)
The Nature of Light (3rd grade of Gymnasium, 2nd grade of Lyceum)
Chemistry
Everyday Life Chemistry (Gymnasium, Lyceum)
From Micro to Macro: Exploring Matter (2nd and 3rd grade of Gymnasium, 2nd grade of Lyceum)
Biology
From Cell to Organism (1st grade of Gymnasium, 1st grade of Lyceum)
Biology in Nature (1st and 2nd grade of Gymnasium, 3rd grade of Lyceum)
Molecular Biology and Genetics (3rd grade of Gymnasium, 2nd and 3rd grade of Lyceum)