The entrance to the Eugenides Foundation building from 11 Pentelis Street
The ground-floor peristyle is at the heart of the activity of today's Eugenides Foundation.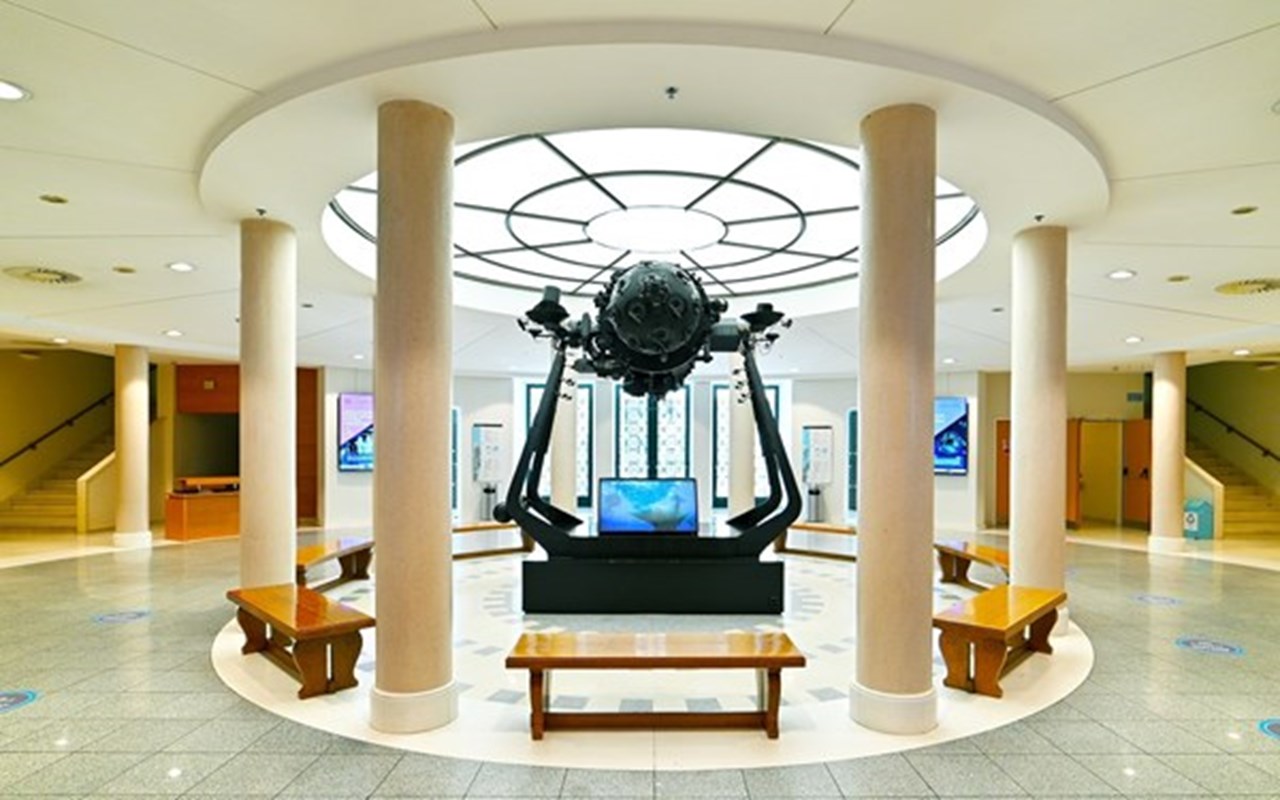 Completed in 2003, the peristyle is 'strategically' located between the two new wings of the building complex. It is accessed from the Pentelis Street entrance and constitutes the foyer of the New Digital Planetarium and the Science and Technology Centre. 
It is also the connecting area that leads visitors to the Foundation's Caeleste Café and the CaelesteShop. 
Today, the peristyle's centrepiece is a precious piece of equipment turned museum exhibit: the pioneering 'Carl Zeiss Mark IV' projector, used until 1999 for the shows of the first planetarium in Greece. 
The capability of using adjacent auxiliary spaces (for secretariat services, cloakroom, storage, etc.) during events contributes to the effective and consummate execution of any event.
Διαστάσεις

Χωρητικότητα 

Διάταξη 

23.2 x 19 m = 440.8 m²

Height: 3.37 m

300 people