The New Digital Planetarium
One of the largest and best planetariums in the world
The Eugenides Foundation's New Digital Planetarium, which opened its doors to the public in November 2003, is made up of a 945 m2 278-seat amphitheatre surrounded by a huge dome.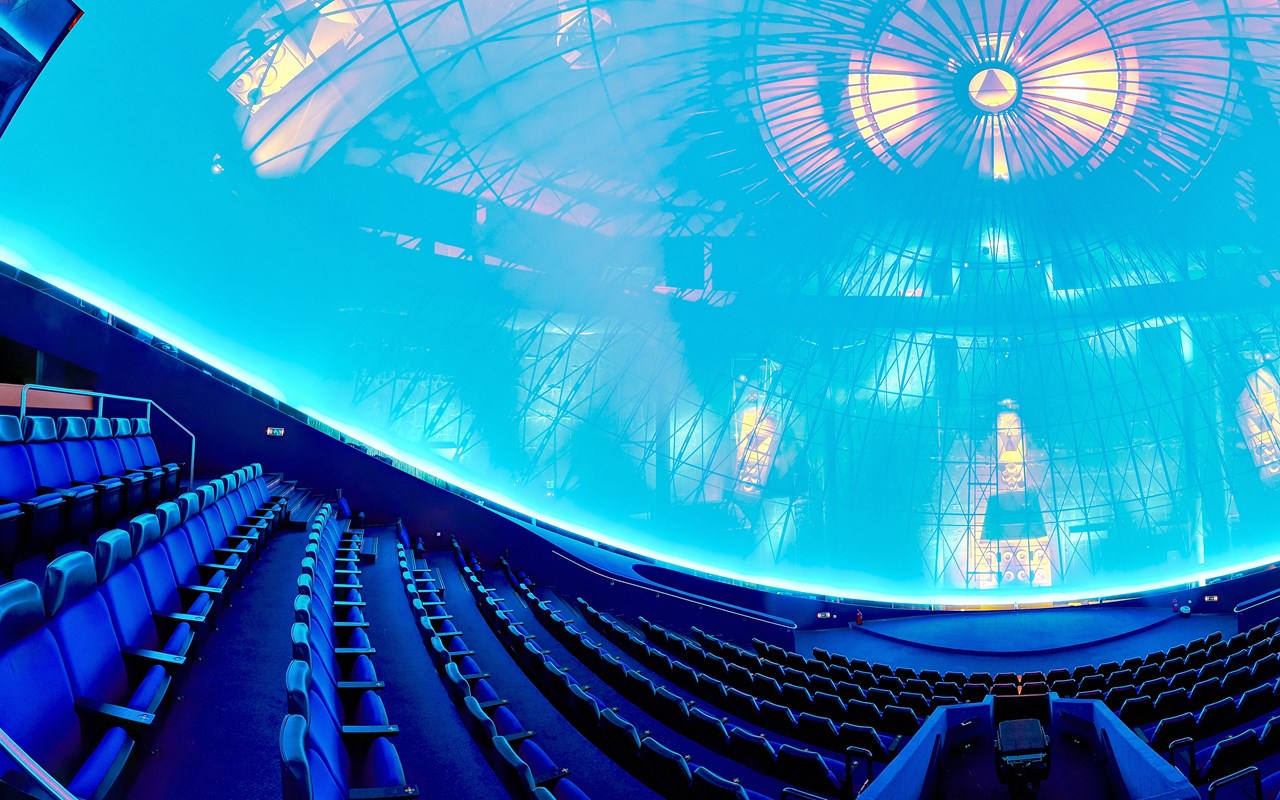 Thanks to its state-of-the-art equipment, combined with all the creative and technical capabilities offered by modern audio-visual media and new technologies, the New Digital Planetarium projects spectacular images showcasing the latest developments in astronomy and other natural sciences.
This combination creates such an impressive result that the audience feels like they are in the projected environment!
The New Digital Planetarium produces two new original digital shows every year.