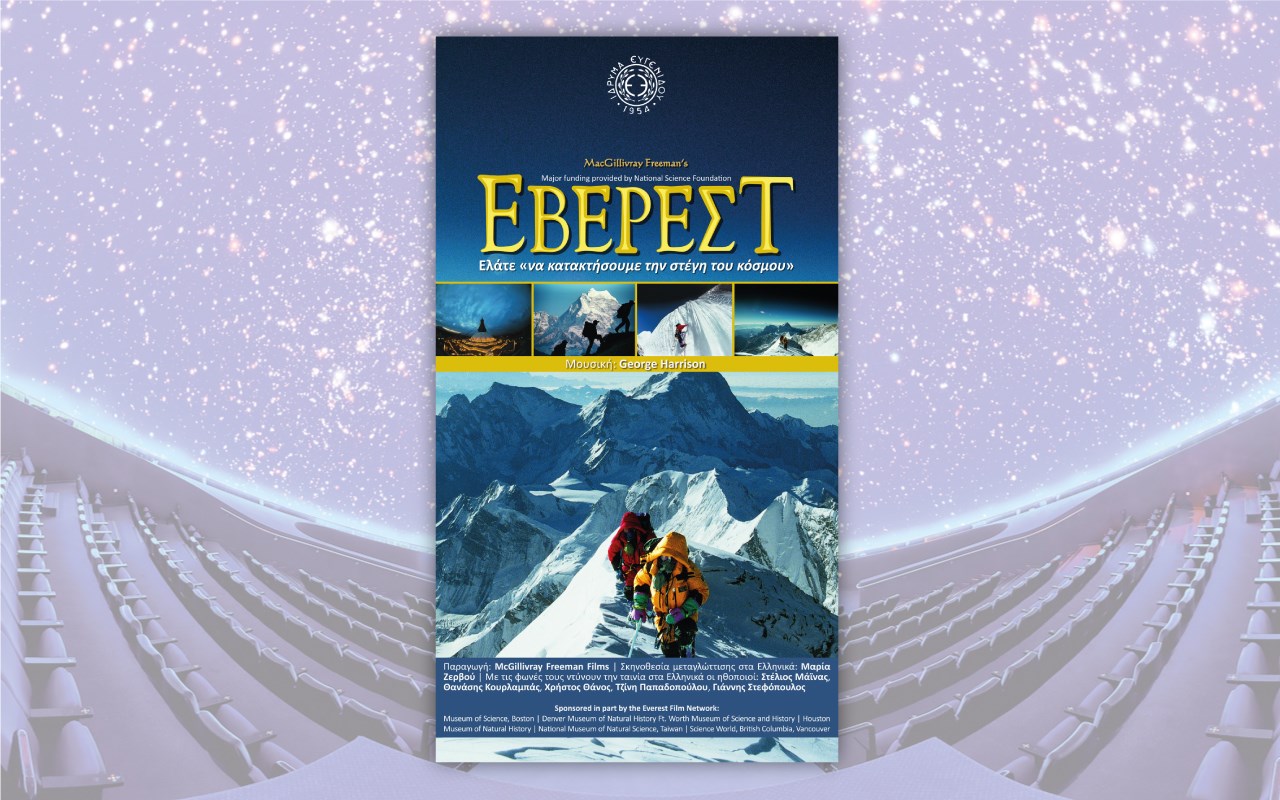 Everest tells the inspirational true story of an international expedition to the highest peak on Earth, just days after the infamous 1996 tragedy in which eight climbers lost their lives in a deadly storm. Over creaking ice falls, across quaking chasms, up dangerous, towering cliffs, through a harrowing rescue of fellow mountaineers, and into the mystical danger zone of oxygen-thin altitude, the climbers and camera team maintain the spirit of determination, optimism and camaraderie that leads to miraculous achievements. Everest features the first giant screen images ever brought back from Mt. Everest. The film includes fascinating information about how this mountain was formed and continues to evolve, how high-altitude challenges a climber's physical and mental capabilities, and how Sherpa culture and tradition permeates the Mount Everest experience.
Dome Film
Duration: 40΄
Ages 12+

(Production: McGillivray Freeman Films, 1998.)
For more information for the show please press here.