The imposing space under the dome of the old Planetarium
The 2nd-floor peristyle is a high-aesthetics space that can ideally host corporate or social events (meetings, presentations, exhibitions, etc.) connected to conferences organized within the Eugenides Foundation.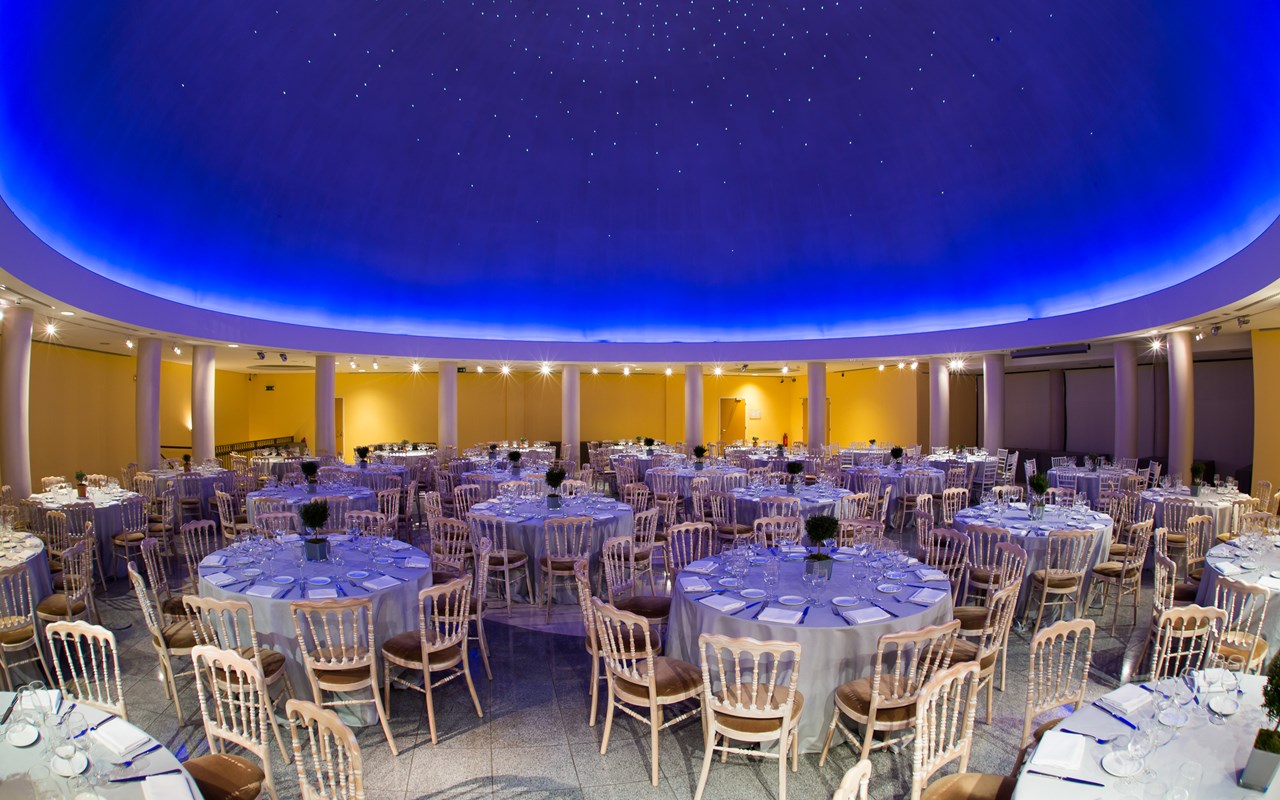 The dome of the old Eugenides Foundation Planetarium is an impressive architectural element that dominates the space and gives the 2nd-floor peristyle its special character. The special illumination of the dome using optic fibres creates an enchanting sense of a starry night sky.
The 2nd-floor peristyle can accommodate 350 people in a seated arrangement and up to 400 people for cocktails.
Dimensions
Display Screen
Capacity
Configuration

460 m²

Height: 2.91 m (outside dome footprint)

Height: 2.00 m

Width: 2.00 m (Rear projection)

350 people

400 people

Possibility to use space as an exhibition area