Digital Star Projection Systems
Digital fulldome
The New Digital Planetarium projects and produces its own shows, thanks to the high end technology systems that it uses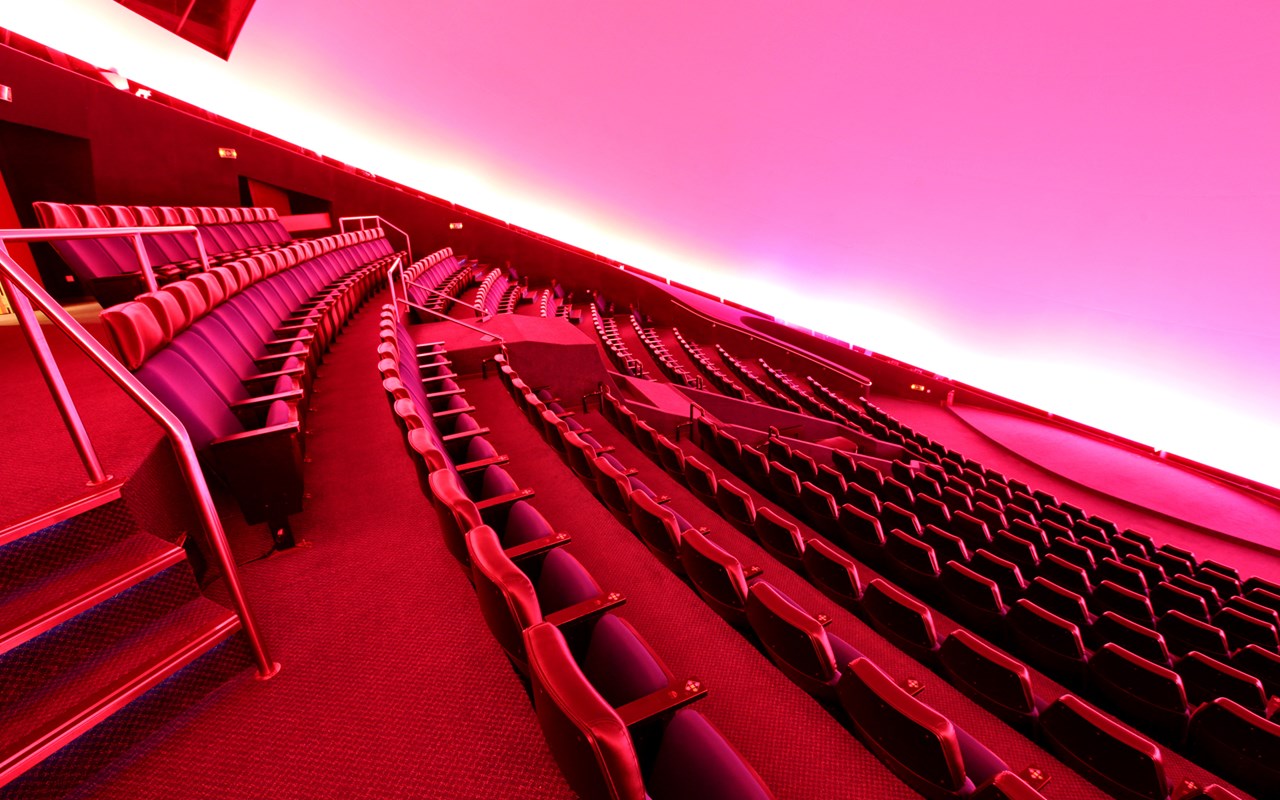 The New Digital Planetarium has two state-of-the-art digital fulldome systems, the Sky-Skan DigitalSky2 system and the Evans & Sutherland Digistar system.
These new systems are able to project tens of thousands of stars, as they can be seen from any point on Earth or our solar system, as well as any star at a distance shorter than a hundred light years from Earth.
The audience is given the illusion that they enter a space and time machine that takes them on fascinating journeys within the Milky Way and beyond, across our 100 billion galaxy Universe.
All digital productions are projected on the dome using the six-channel Barco F90 projection system. The F90 is the third generation of digital projectors that have been installed in the Planetarium. They are laser-phosphorus projectors – a new technology that significantly improves the quality of the image.
All projection systems are fully guided by the Spice Automation Suite, which is able to control all pre-programmed elements of a show and regulate all systems through a central computer.
The automation suite also controls the new 40,000 W, seven-channel SS 6.1 Digital Surround Sound System, which carries the music and narration of the shows around the amphitheatre with the help of 44 speakers.
Through the use of these new systems, the visitors leave the Planetarium's shows amazed by the sensation of watching something in a large dome, while also gaining new insights as a result of their experience.