Augmented Reality Experience | Ages: 10-13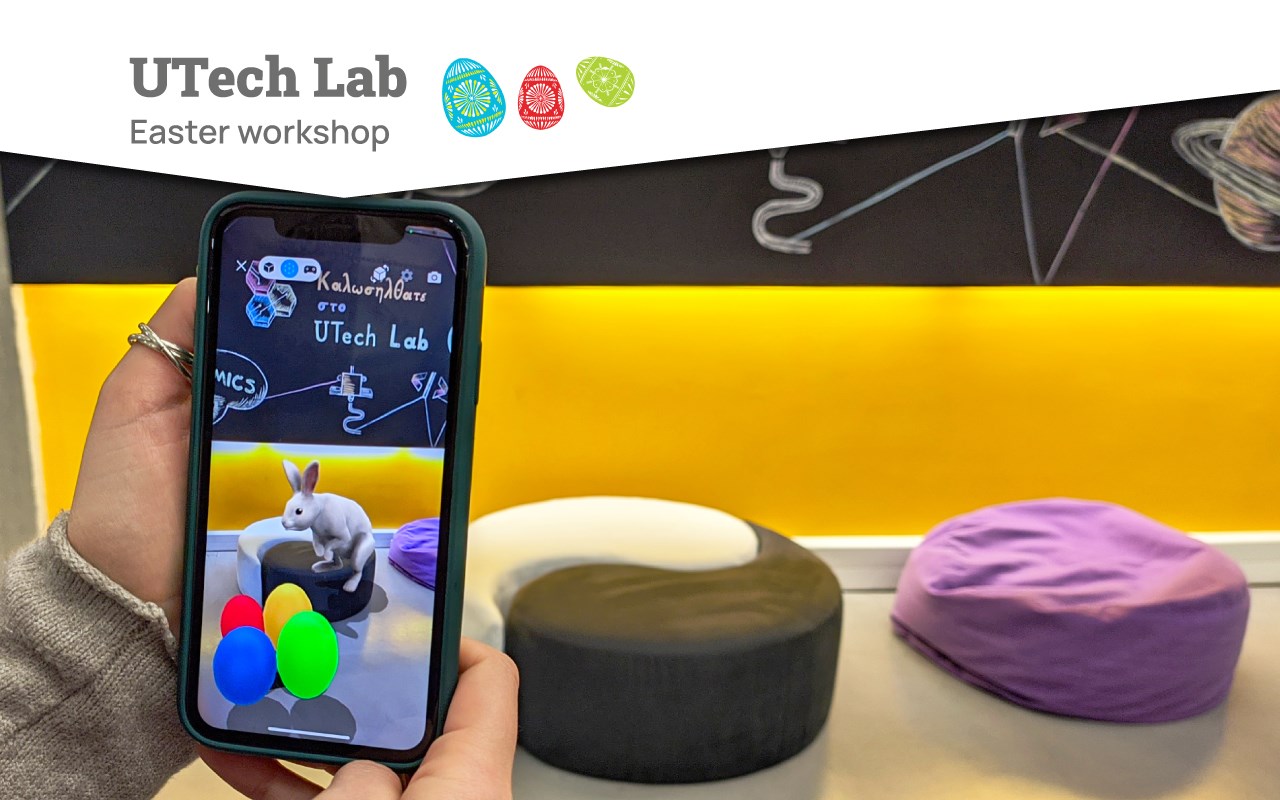 Registration
To register call 210 9469 641 from Monday to Friday 9:30- 16:30
This Easter we learn about Augmented Reality and where it is used and then we will create our own AR experience.
By using a specialised software, we will insert Easter Bunnies and other objects in a digital space, we will edit them by changing their size and position and then we will program them to interact with us. Finally, we will see them come to life in our room and in the UTech Lab through our mobile phone or tablet!
It is recommended for the workshop participants to have a mobile phone or tablet available with the free Assemblr App installed, without this being necessary.
The workshop is conducted in the Greek language..