We create our own mini-game | Ages: 10-13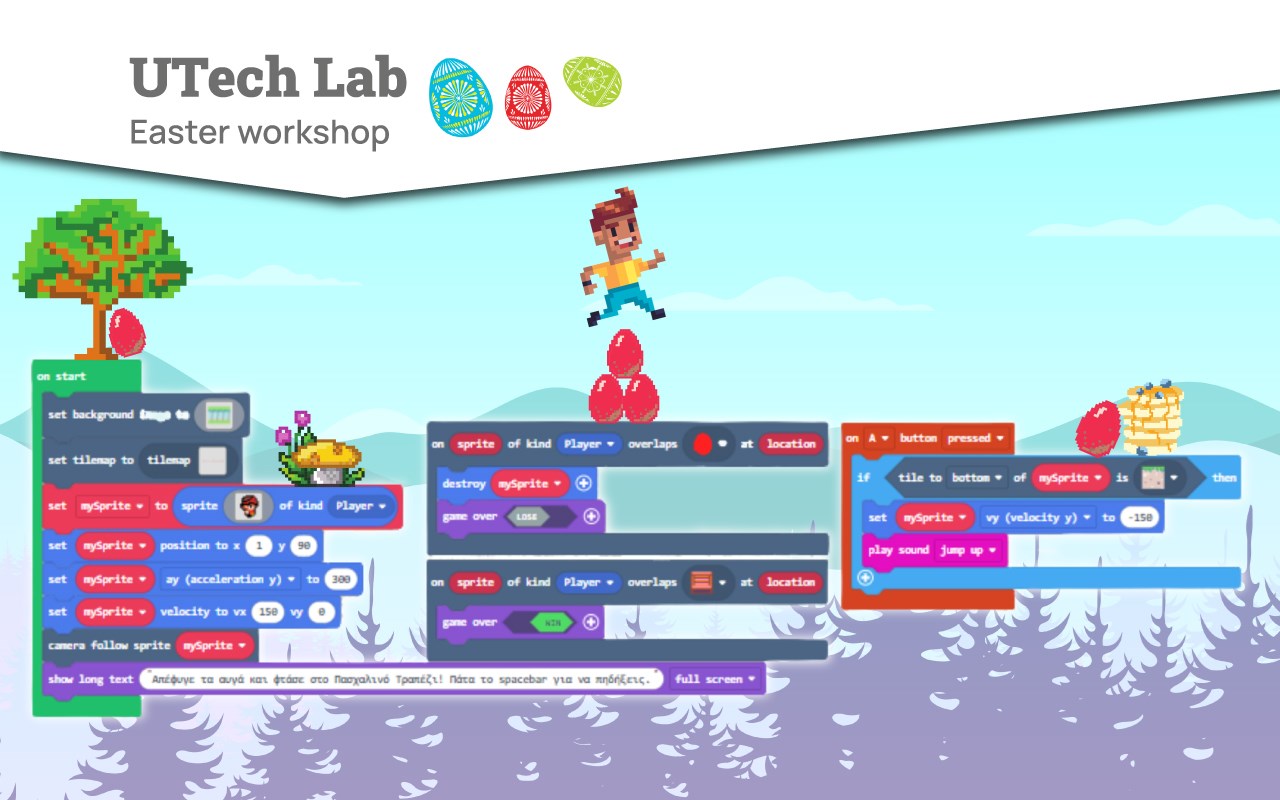 Registration
To register call 210 9469 641 from Monday to Friday 9:30- 16:30
The Easter table is ready, but the road is full of obstacles!
Will you manage to overcome the obstacles and run to the Easter table?
During the workshop, participants will create an Arcade game using the MakeCode Arcade platform. Through the making process they will learn basic programming concepts such as conditionals and booleans, they will manage graphics through code, and they will learn about coordinates and change rate. At the end of the workshop, the participants will have created a complete mini-game, that they can further edit and share with their friends. 
The workshop is conducted in the Greek language.