Introduction to the micro:bit
Weekly online electronics & programming workshop | Ages: 10-12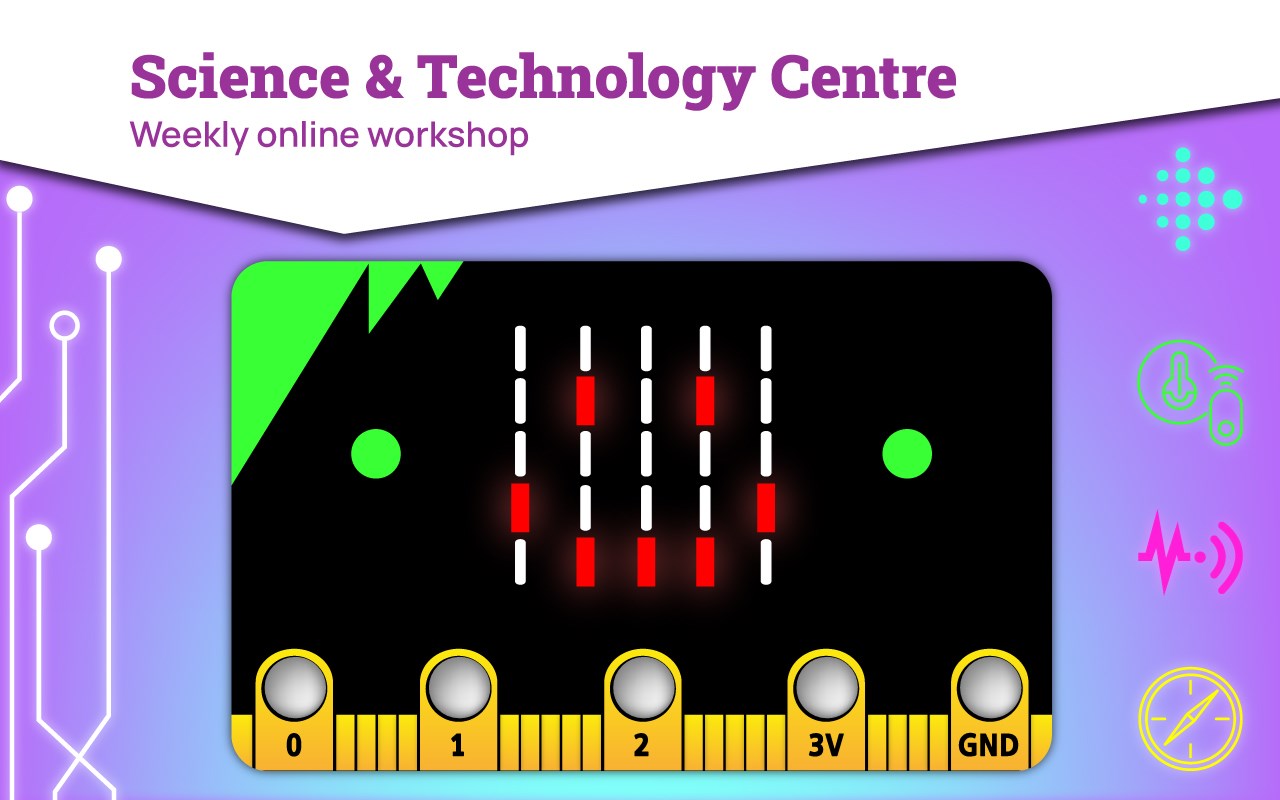 Age of participnats
10- 12 years old
Maximum number of participants
10 people
Create, learn and code with micro:bit!
What do you know about the micro:bit?
How could we use it to make a step-counter or a night light or even a compass, or the well-known rock-paper-scissor game?
In this workshop, we are going to learn about a pocket size computer named micro:bit. We will learn how software and hardware come together and how we can build and program several projects.
In order to participate in this workshop you do not need to own the micro:bit board or any otherwise necessary electronic components. The construction of the circuits and the programming of the micro:bit are carried out in a special online simulation environment. Only one computer with internet connection is required.
Reservation is required at 210 9469641, Monday to Friday, 9:30 - 16:30, as well as completing the application form/formal declaration and sending it to logistics@eef.edu.gr. 
After confirming the reservation, you will receive an email with the link and the relevant instructions for direct connection to the workshop. The workshops are conducted through the Microsoft Teams online platform.