Supporting workshop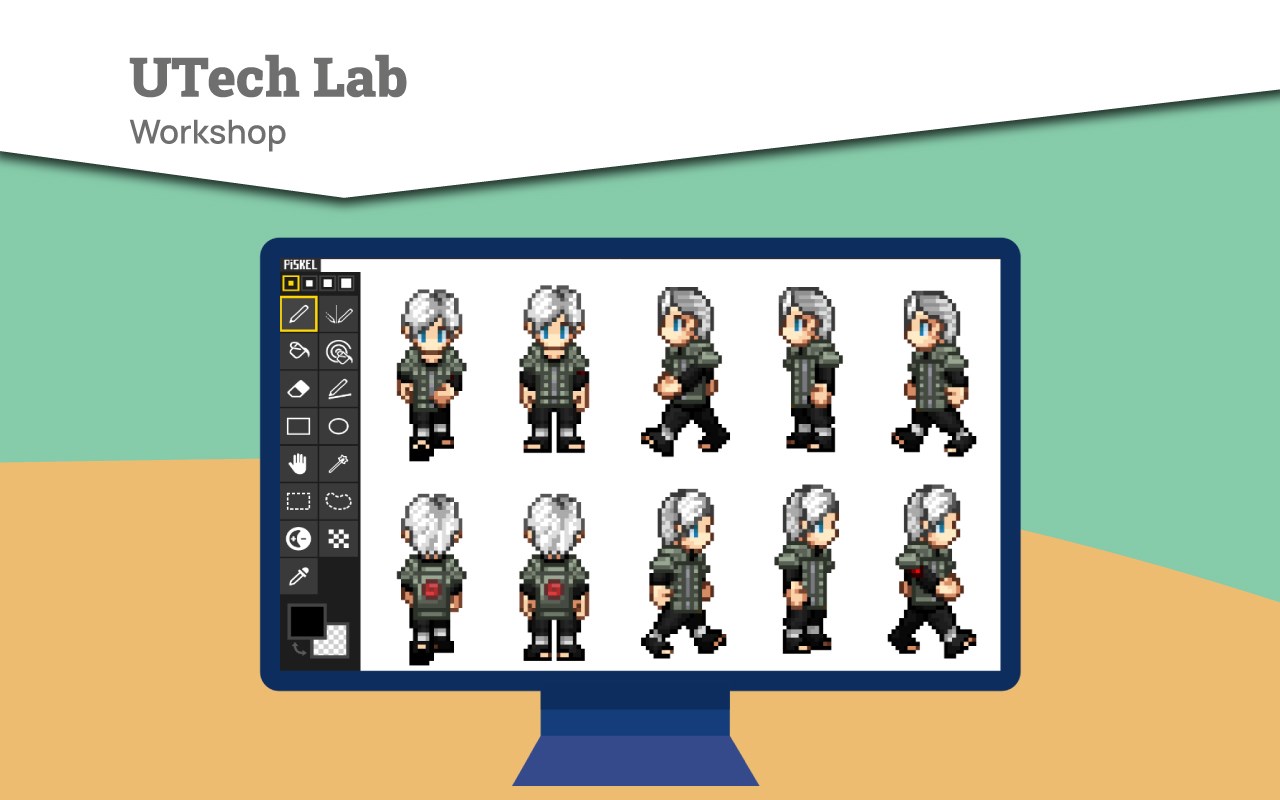 Reservation
Reservation is arranged in the application form
Let's create our own 2D videogame characters!
Using the Piskel app the participants learn basic principles of animation and then create a character that comes to life and turns into a sprite. Sprite is a two-dimensional bitmap that is integrated into a larger scene, most often in a 2D video game as a character and more!
This is a supporting workshop of the Mini Jam Scratch educational online competition, in which participating teams are invited to create their own game based on a specific subject.
The workshop is conducted in the Greek language.