Οnline workshop | Creation of a Summer Sprite | Ages: 10-13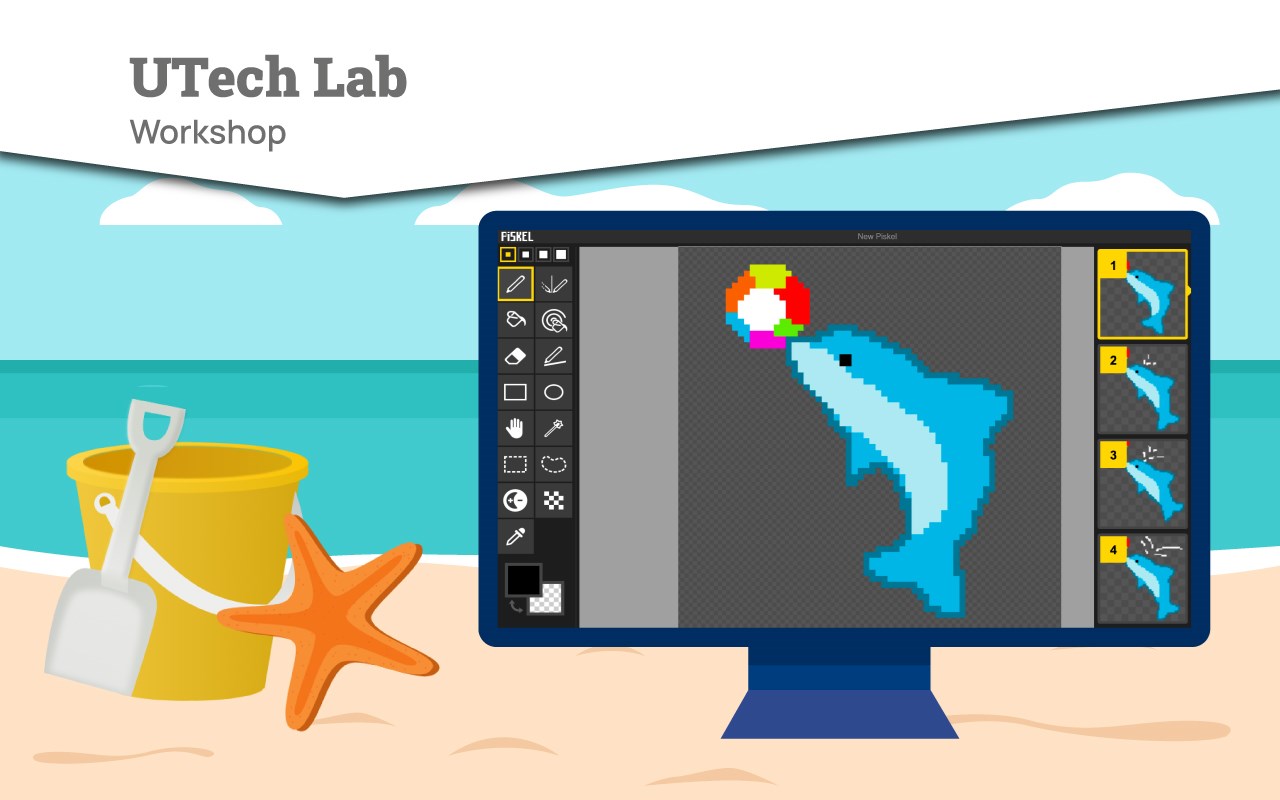 Registration
To register call 210 9469 641 from Monday to Friday 9:30- 16:30
This summer, we bring the magic of graphic art to our computers. We create a dolphin figure with the help of Pixel Art. Using basic principles of animation and a specialized software, the dolphin "comes to life", turns into a sprite, moves and plays with a ball.
Sprite is a graphics file that stores a 2D image and its motion and can be used as a character for video games and many more! Like the professional graphic artists would say, "Let's make Pixel Art".
The workshop is conducted in the Greek language.