Marty the robot takes its first steps (for school groups)
Robotics workshop. 5th and 6th grade of Primary School, all grades of Gymnasium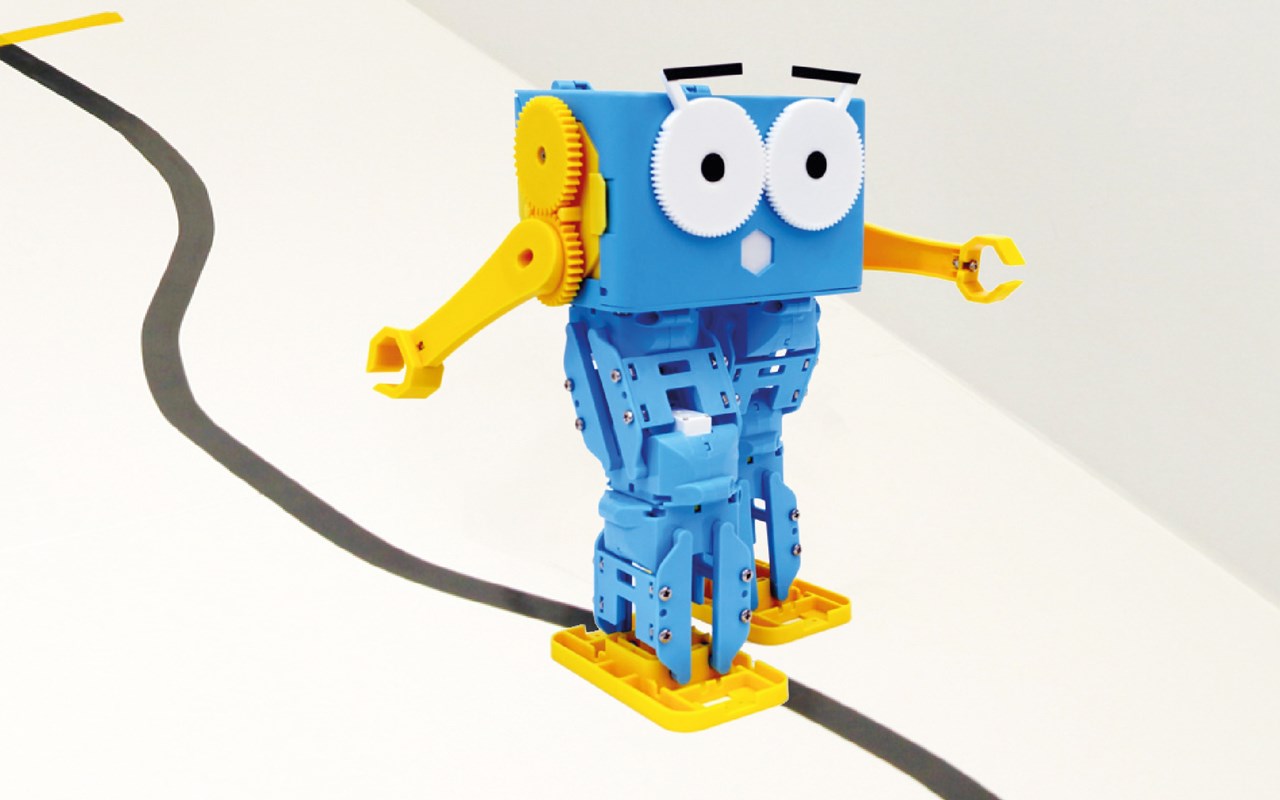 School group reservations
To register call 210 9469662, 210 9469663, 210 9469620 and 210 9469683 from Monday to Friday 9:30- 16:30
Schedule
The dates shown are indicative and can be altered upon request in advance. Any science experiment demonstration can be arranged to take place between Monday and Wednesday from 10:00 to 12:00.
Maximum number of participants
24 people
Age of participants
5th and 6th grade of Primary School, all grades of Gymnasium
Meet Marty, a bipedal robot with personality!
Students are introduced to the basic principles of robotics, by getting to know Marty and its basic components.
They then program the robot, in order to learn how to talk, move its arms, showcase different expressions, kick a ball, and even dance!
By combining the above tasks, students compete against each other, in order to achieve their final programming challenge on the specially designed track.
Learning objectives
Acquaintance with robotics.
Soft-skill acquisition related to the topics of Science, Mathematics, Engineering and Design.
Development of skills such as teamwork, co-operation, problem solving, critical thinking, and creativity.
For more information click here
Equipment
Educational robotics platform: Marty the robot.
Programming environment: SCRATCH.