Online competition | Ages 12-16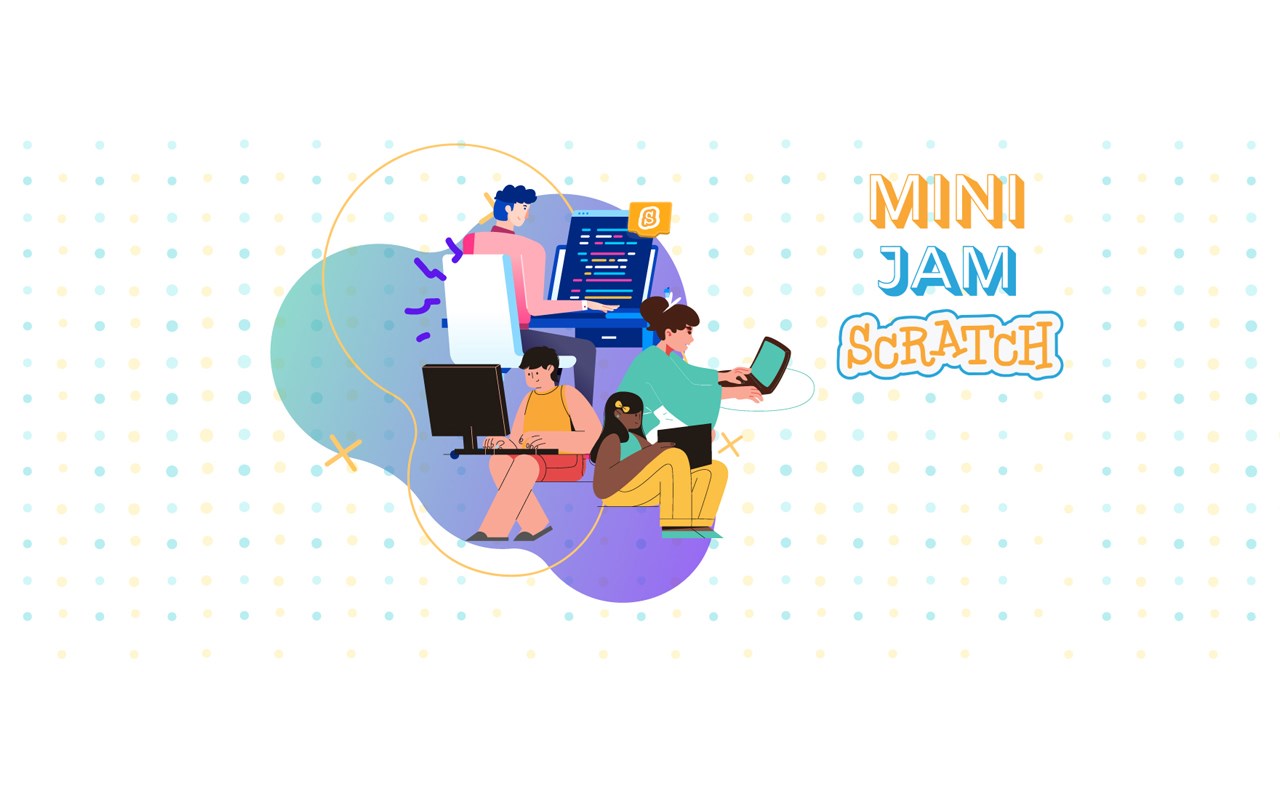 Participation application
From September 12th
Key dates
First online meeting: Saturday 24th September 12:00-14:00 online
Game presentations and awards: Saturday 8th October 12:00-14:00 online
Supporting workshops
Programming with Scratch workshop 17/9 11:00-12:30, 23/9 16:00-17:30 online
Pixel Sprite Creation workshop 17/9 13:00-14:30 online
Do you like programming? Are you a gamer? Do you want to combine your skills and participate in a cool competition? Take part with your team in the Mini Jam Scratch and create the best game ever! 
From September 24 to October 8, 2022, the UTech Lab organizes the third Mini Jam, this time concerning Scratch. It is an online two-week challenge, during which the participating teams will be asked to create a game, using the Scratch programming environment.
Prior to the competition two supporting workshops will take place: Programming with Scratch and Pixel Sprite Creation. 
To participate, you must be 12-16 years old, and you must create your own team with up to 4 individuals, 12-16 years old.
You should also have or create a gmail account, which you will use during the competition. 
The deadline for applications is September 21, 2022.
The number of participants is limited. Selection will be based in priority order. In case of high number of applications, a second Mini Jam session will be scheduled.
In case of high demand, the second Mini Jam session will start with an online meeting on Saturday 1st October, 12:00-14:00, and the final meeting for the game presentations and awards will take place on Saturday 15th October, 12:00-14:00.
FAQs  
- Who can participate in the competition?
All teenagers aged 12-16.
- I want to participate but I know nothing about Scratch programming.
No problem! The UTech Lab will host two supporting workshops "Programming with Scratch" and one supporting workshop "Pixel Sprite creation". If you or a member of your team are interested, you can request it in the application form.
- Is there a limited number of teams participating?
Yes, the competition will have up to 12 participating teams. Each team can have up to 4 members. If more than 12 teams are interested in participating, a second session will be scheduled between October 1 and October 15.
- I don't have a team. Will you form teams of individual participations?
Unfortunately, UTech Lab will not create teams from individual applications. You must find at least one more member for your team in order to join the competition. 
- I submitted my application! When and how I will be informed about the theme of the competition?
There will be an online presentation about the competition, including the subject for the participating teams on Saturday, September 24th, 2022 at 12:00. In case of a second session, the first online meeting, respectively, will take place on Saturday, October 1st at 12:00. 
- Is there a participation fee?
No, participation in the Mini Jam is free, just like every other activity of the UTech Lab. 
- Do I have to visit the UTech Lab during the competition?
No, the competition is held online.
- Do the teams have to connect to the UTech Lab online on a daily basis?
During the competition, the teams will work independently. The communication with the UTech Lab will be via a virtual space in the online educational platform, Google Classroom, that will be created for submitting questions and technical problems. The platform will be open to every team. There will be an online meeting at the first day of the competition on September 24th and another one for the final presentation of the games on October 8th. In case of a second session, the two online meetings will take place on October 1st and October 15th, respectively. 
- Do we have to use specific tools and software?
All participants will use Scratch to develop their game. In case you want to develop and use your own sprites, the choice of tools and software for creating them is up to you.  
- Can I use existing code that was created by someone else? 
The competition is not about victory. What matters is learning new things, discover new fields of interest, competing fairly and working as a team. The teams must create and present original content, without the help of someone outside their team. We believe that every team participating will respect that.  
Note: The UTech Lab may change the competition's program, dates and terms without prior warning.