Online science game in two parts | Ages: 14+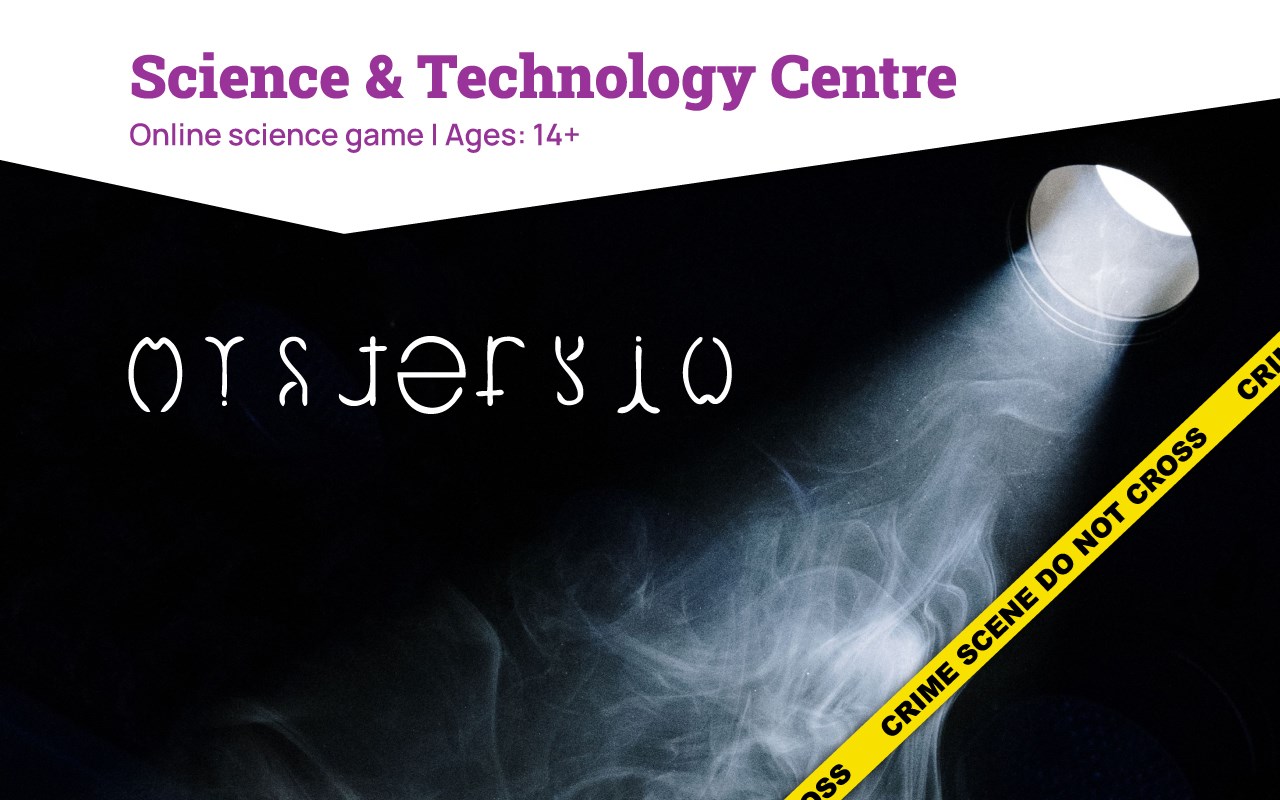 Reservation
Required, call 210 9469641, Monday to Friday, 9:30-16:30
Duration
90 minutes for part one
120 minutes for part two
210 minutes overall
In order to solve the mystery, you must work individually on your own time in addition to attending the workshops. Indicative (total and not continuous) time required: 4 hours.
Maximum number of participants
10 people
Ticket prices
Regular: 7,5 € each session, total 15 €.
Reduced: 5 € each session, total 10 €.
(children, students, enlisted individuals, members of large families, individuals over the age of 65, unemployed individuals)
Follow the evidence, solve the mystery. Can you do it?
A seemingly simple crime remains unsolved. Gather all evidence from the crime scene, assume the role of the investigator and pay attention to every detail until you reach the solution. Will you make it?
Reservation is required at 210 9469641, Monday to Friday, 9:30-16:30, as well as completing the formal declaration (for adults or for minors)and sending it to logistics@eef.edu.gr.
A computer with an Internet connection and microphone/webcam along with an email address are required to participate in the workshop.
After confirming the reservation, you will receive an email with the link and the relevant instructions for direct connection to the workshop. The workshops are conducted through the Microsoft Teams online platform.